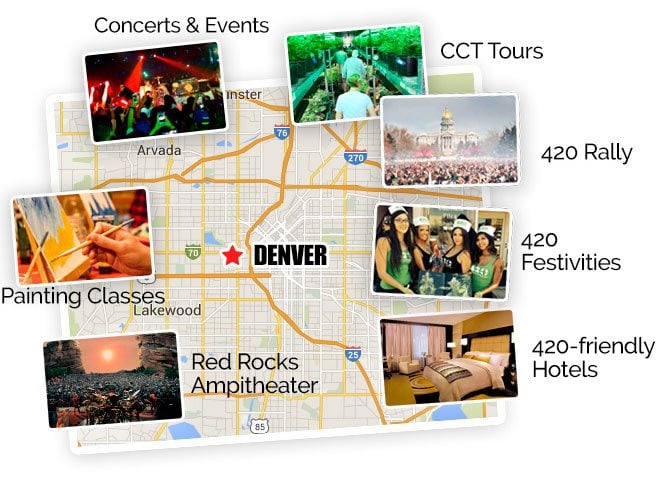 Cannabis Week Denver 4/20 Fest 2019
Get the best of all the 420 Colorado Cannabis Week Events and Parties.
Coming to Denver this #ColoradoCannabisWeek and want to make sure you have the best experience possible? Well look no farther fam, you've just found the most experienced, highest rated Cannabis event and lodging company in the world!! We here at Cannabis Tours have partnered with the absolute best in the industry to make sure your 2019 420 Week is one you're sure to look back on with no regrets!
Special discounts available to all guests booking any of our lodging options through our network of 420 friendly hotel partners!
Have fun and be safe! And please remember to #StayHighFam this #ColoradoCannabisWeek!
All activities are private and BYOC events. Must be at least 21 years of age with valid US issued ID or passport. Please consume responsibly.

We are your true Cannabis Concierge for all the 420 Cannabis Week Events, Parties, and Celebrations in and around Denver Colorado!
For questions, call 303-420-TOUR (8687)