Come for the cannabis, stay for the classes.
Experience one-of-a-kind, 420-friendly classes and attractions you won't find anywhere else.
From learning how to prepare out of this world edibles to creating mindblowing glassware, Colorado Cannabis Tours offers special deals on some of the most entertaining, educational, and authentic 420 attractions in Denver. We've partnered up with some of the finest artists and educators in the Mile High City to bring you a fresh batch of handpicked classes guaranteed to ensure your Colorado cannabis vacation is absolutely unforgettable.
Classes we offer:
Denver 420 Classes & Attractions
Puff, Pass & Paint Class
Puff, Pass & Paint isn't about making the perfect piece of art. It's about being part of an atmosphere that is relaxed, comfortable, open-minded, and allowing yourself to freely create your own original masterpiece. Painters and cannabis-users of various levels of expertise and from all over the world attend Puff, Pass & Paint to experience a sense of community in an intimate, inspired setting.
All paints, brushes, 11" x 14" canvas panel, and any other required art supplies are included in the cost of the class. Smoking, eating edibles, and other cannabis intake is allowed, but certainly not required. Wear clothes you aren't afraid to get paint on, and come prepared to smoke, paint, chat, indulge, and probably laugh harder than you ever have before.
Watch the VIDEOS of us featured on CNN and BuzzFeed!
$39.00/each
Daily Mon-Thurs 6:30pm - 8:00pm
Fri - Sun: 4:30-6:00pm, 6:30-8:00pm, and 8:30-10:00pm
Private classes available, please inquire for pricing.
Book Paint Class Now!
This is a private event. Must be at least 21 years of age with valid US issued ID or passport. Federally legal cannabis provided. Please consume responsibly.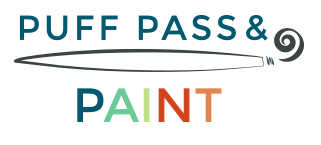 "I'm kind of a nervous painter, but this class allowed me to just let go. It was very laid-back and very welcoming, with people of all different ages. I would take my dad to this class."
- Gina Post
"OMG!!!!!!! What an amazing concept!!!!! My husband and I did the class in Denver with a room full of strangers and we all left feeling like family!!!!!! My painting had me feeling all artsy, and helped me get in touch with my creative side!!!!!! Thank you all so much!!!!! SO MUCH FUN!!!!!!!!!"
- Tamika Nicole Brown
"She repeatedly encouraged us to divert from the path of her instruction if we felt the impulse, reminding everyone that we were here to enjoy the process of creation more than the end result. I was pleased that her goal was to promote divergent thinking over following instructions..."
- Josiah Hesse, Colorado Public Radio
"This was an awesome experience! We would totally do it again! And again, and again! And my painting turned out pretty darn good! Getting here was a little sketchy, but all was great once we found it and got in! Recommend to all my friends that come out!""
- Peg Goble-Wood, Facebook Reviews
Private Concentrates (Extracts) Class and Tour Combination
Join our expert extract and concentrates artist Murph Murri for this unique Private Tour and Class combination. This hands on, in depth private tour and demonstration on extract production. Learn about rosin techm terpene profiles, ethanol extraction, and BHO tech during your tour of Sanos Gardens production facility. Murphy Murri has worked in every aspect of the Cannabis industry for the past 9 year. From owning grows and dispensaries to manufacturing facilities. She now focused specifically on developing extraction equipment and presenting at major cannabis conferences.
Tour/Class - Price based on Group Size and Requests - Call for more info.
Please consume responsibly. This is a private event. Must be at least 21 years of age with valid US issued ID or passport.
Private Cooking Classes - $149.00/each*
Have a something special in mind or just can't make our regularly scheduled classes! No worries friends, we've got you covered with our private class option! This class can be taken as our Cooking with Cannabis 101, our advanced cooking class (pre requisite classes/degree required), or just about any other customizable menu.**
Coarse options listed below**
Class Availability
Monday - Thursday - Class start times available from 11:00am-2:00pm***
Select Saturdays - Class start times available from 11:00am-2:00pm***
Friday and Sunday - No classes private classes offered, please consider one of our group class options for these days.
Private Class - $149.00/each
This is a private event. Must be at least 21 years of age with valid US issued ID or passport.
**Additional costs may apply, please schedule special requests at least 1 week in advance.
***Schedule permitting, 2 person minimum.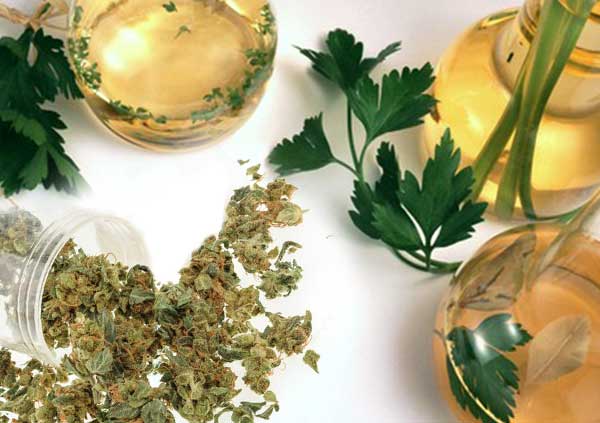 Hired Chef Private Cannabis-Infused Dinner
Hire an expert Cannabis chef for a night of infused culinary decadence! Dinners are three course meals with desert infused to your levels of specification. Dinner options include chicken, steak, fish or vegetarian selections. Gluten free and other dietary restricted options are also available upon request. Private dinners are held at the space provided by the booking guests or or consult one of our travel agents to find you the perfect private dining venue.
Private Chef Infused Dinner Options:
Private Dinner Parties - $149/each guest, cannabis and location provided by guests
Private Kitchen and Dining space Rental - PLEASE CALL TO ENQUIRE
CBD Infusions - $25 per guest
Pair with our other activities/lodging and save $$
* Private Dinners can be available for select dates and locations, contact us to schedule a chef for your private cannabis-infused dinner party. Must be at least 21 years of age with valid US issued ID or passport.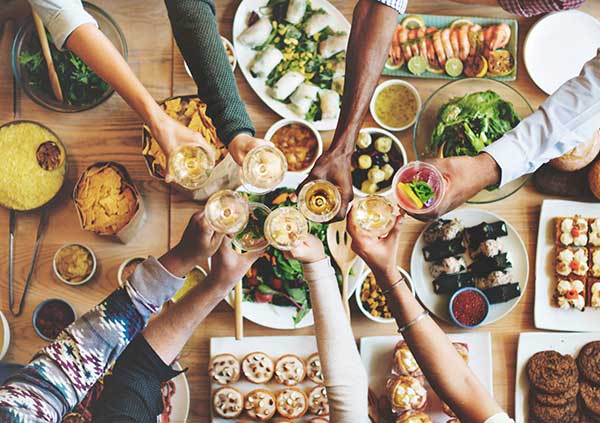 Cannabis Karaoke Night
Bring your friends & make some new ones at our Cannabis Karaoke night! Sing along like Cheech and Chong!
* Book as a private event for your next special occasion - call for pricing & availability. *
Karaoke Cover charge $10 in advance or $20 at the door.
Class is Currently Not Available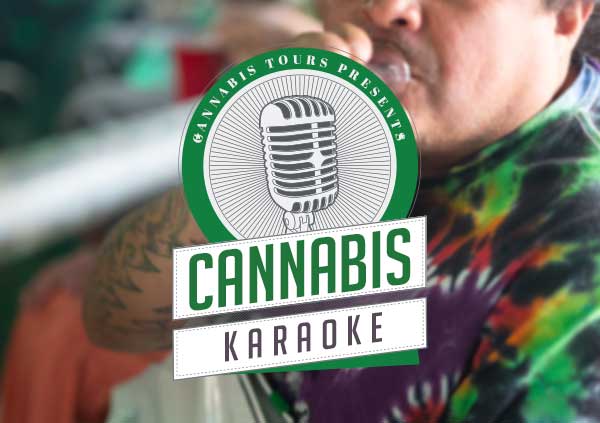 Introductory Cooking with Cannabis
Join our award winning cannabis culinary Chefs in the kitchen for an in-depth cooking with cannabis class, detailing basic and advanced cannabis culinary techniques. Learn different methods of infusion and how to perfect your cannabis cooking skills and dosages, whether you're an edibles expert, or it's your first time in the canna-kitchen. Enjoy several enticing appetizer sized entrees of the week, varying from chicken to steak and a varying rotation of dessert options! Vegan and vegetarian options also available, please enquire at least 24 hours ahead of the class to ensure dietary restrictions are met. There is plenty of time to ask questions, so you can take your new-found skills back home with you! Taught in a professional setting in an industrial kitchen space. Jarod is an award winning edibles chef who specializes in microdosing. Microdosing is a technique that uses light infusions throughout the course of an entire meal, thereby hiding the taste of the Cannabinoids.
Class is Currently Not Available
"Due to strict interpretation of public consumption laws in Denver, there will be no consumption during the class. However, you may take all edibles made in the class home to safely consume."
This is a private event. Must be at least 21 years of age with valid US issued ID or passport. Please consume responsibly.
Puff, Pass & Pottery Class
Join established Denver potter Jessa Decker-Smith and crew for a 2-hour Puff, Pass & Pottery session at the Puff, Pass & Paint studio location. Design your own 420 themed ashtray with personal instructions from the artist, and select the perfect vibe with your preference in color and glaze. Firing is included, and pieces are available for pick-up/shipping no more than 10 days after the session commences. Non-local customers must pay cost of shipping.
Class is Currently Not Available
This is a private event. Must be at least 21 years of age with valid US issued ID or passport. Please consume responsibly.
Pipemaking 101
More advanced students are eligible for Pipemaking 101, a three-day intensive course taught by Chris Schutz.
Starting Friday evening from 4-8pm with a basic course in torch use, safety, and beginning to melt glass, the next two days will be an accelerated course in beginning glassblowing geared towards creating functional pipes. Saturday and Sunday are full-length, 7-hour classes from 10am-5pm. The instruction will include demos followed by hands-on student practice with teacher assistance. There will be time for students to practice on their own during Saturday and Sunday's classes. Materials, tools and torches will be provided.
Class is Currently Not Available
This is a private event. Must be at least 21 years of age with valid US issued ID or passport. Please consume responsibly.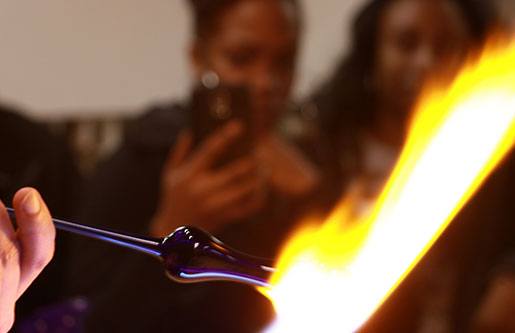 Your Denver Cannabis
Information Center
Is Marijuana Legal in Colorado?
Any adult over the age of 21 can possess and consume marijuana in the State of Colorado! A Colorado resident can buy up to one ounce at a time, while a visitor can purchase up to a quarter at a time. Public consumption remains illegal, it is best to smoke in designated private areas or pot friendly hotels.
Where Can I Buy Marijuana?
Where to buy weed in Colorado is a common question. The law leaves it up to individual cities and counties to permit stores. Stores cannot open before 8:00 am or after midnight. Some areas such as Denver only allows stores to stay open until 7pm. Call us for all the info you will need to #StayHigh.
Where To Stay
When you're visiting Colorado, you'll want to stay in a cannabis-friendly hotel! We have the best selection of Denver 420 friendly hotels and are happy to help you book for your stay in the Mile High City!
Book 420 friendly hotels now!
ColoradoCannabisTours.com © 2023