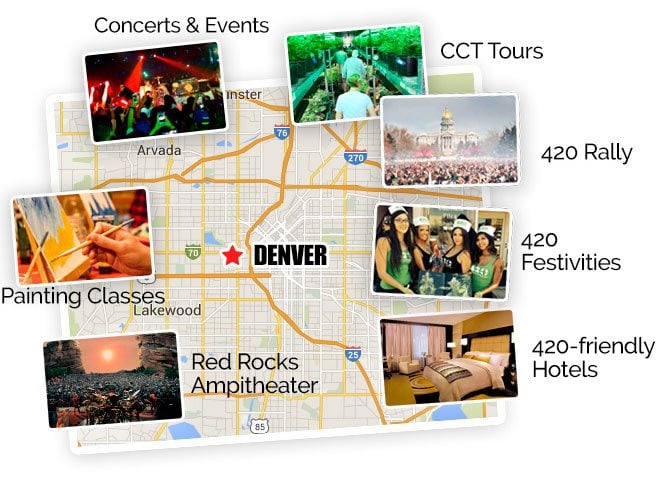 Get the best of all the 420 Denver Events and Party.
Colorado Cannabis Tours will make your 2016 420 Denver Experience hassle free and eventful. Sit back and relax and let us do all the heavy lifting so you can enjoy the 420 festivities in the Mile High City!

Your Cannabis Concierge for all the 420 Events and Celebrations around Denver!
For questions, call 303.420-TOUR