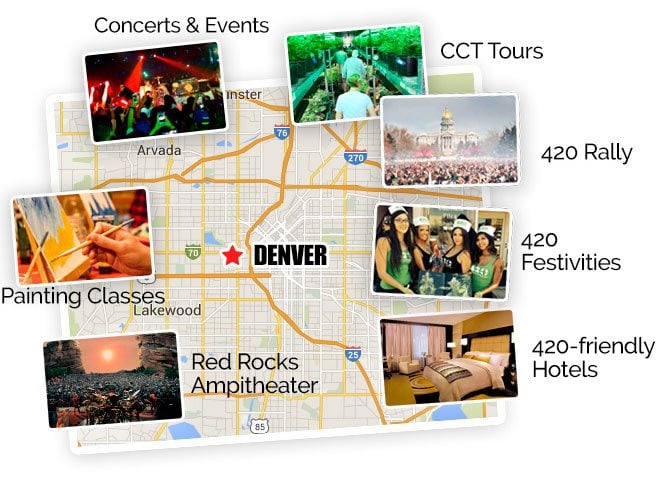 Get the best of all the 420 Denver Cannabis Week Events and Party.
Coming to Denver this #ColoradoCannabisWeek and don't have a rock solid plan because all of the events are sold out and High Times Cannabis Cup fell through on you again? Have no fear fam, we've got your back! We here at Cannabis Tour have partnered with two highly recommended events that will be sure to get you lifted this high holiday!
Now in 2017 we are bringing you everything you need to have the absolute best Cannabis packed celebration and have added a true Cannabis Concierge so you can customize your itenerary.
Have fun and be safe! And remember to #StayHighFam this #ColoradoCannabisWeek!

We are your true Cannabis Concierge for all the 420 Cannabis Week Events and Celebrations around Denver!
For questions, call 303-420-TOUR