In the season finale of Bravo's Charleston-based reality show Southern Charm, single southern socialites traveled to Steamboat Springs, Colorado, for a more-than-mile-high experience in the mountains outside of Denver. Complete with skiing and snowboarding, a wintry wood-paneled lodge, lots of wine, food, and beer, and tour and infused dinner services provided by CannabisTours.com, the episode was complete with plenty of laughter, luxury, sexual tension, and of course drama, fueled both by past unresolved sexual encounters and an anti-cannabis cohort amongst the partiers.
As the gang tried to get their act together to ski and came to terms with being cold by putting on at least 3 extra layers of pants and furry Russian hats, Chef Jared Farina started to prepare the infused dinner in their private lodge. The cast has varying levels of snow sport expertise, but after a long day of either cruising the slopes or crashing into children on the bunny hill, they arrived back to the lodge to relax, shower, primp, and were greeted with terpene and CBD-infused wine Cannavines. Shep and Austin were the most enthusiastic cannabis consumers of the group, but everyone did try at least a little bit of the affectionately referred to "whacky weed", in one form or another.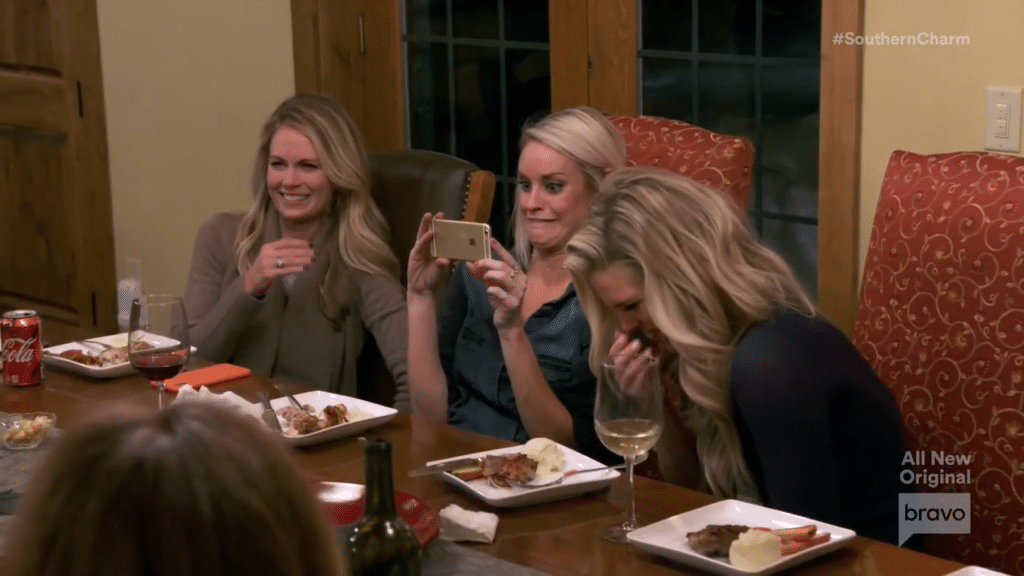 Their first mistake was indulging in cannabis gummies before the dinner even began, but thankfully it was lightly infused with the option to not infuse at all, or add just a small dosage in the glazes and sauces. Chef Jared prepared a four-course meal including a mixed green salad with a champagne vinaigrette, pasta with lamb meatballs, and roasted chicken thighs with lightly glazed dragon carrots. By the completion of the meal, people were giggling like mad men and "stoned as goats", and even the drama-prone cast seemed to be getting along relatively well, despite the bickering over whether or not cannabis can be addictive and the general consensus that Katherine was overreacting about her history with the plant, and how it had ruined her life. In the end, as usual, there were no physical altercations and nobody got dangerously stoned, there were just a lot of red eyes, laughter, hilarity, and indulgent.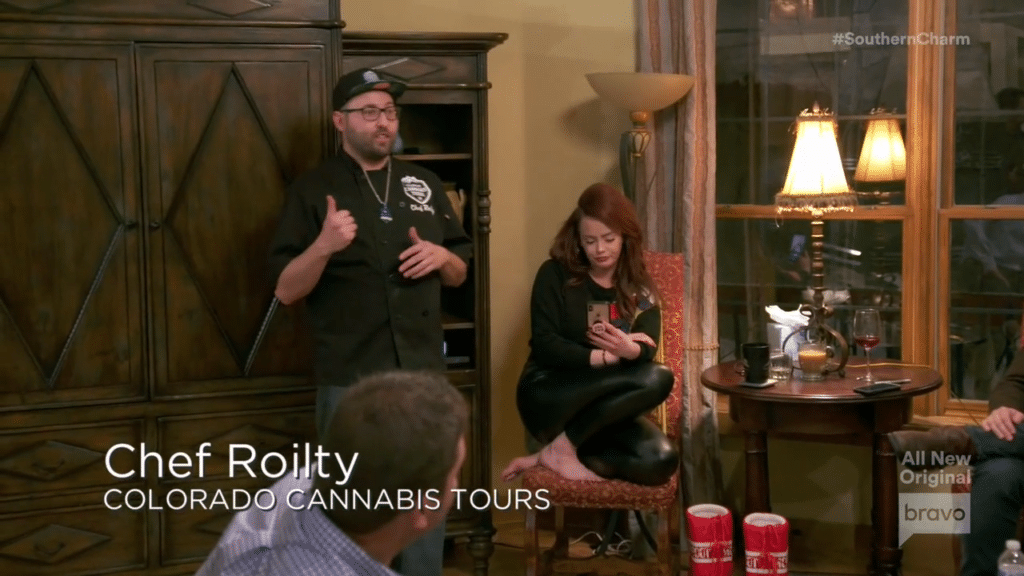 Colorado Cannabis Tours is the ultimate company to provide a luxury cannabis experience, complete with a picturesque mountain lodge, high-end transportation, CBD-infused wine, and a full course dinner, with the option for infusement if you so desire. Cannabis Tours works with Winter Park Mountain Lodge in gorgeous Winter Park, Colorado, right next to the infamous Mary Jane Mountain and ski resort, and also offers outdoor excursions like snowboarding, skiing, mountain biking, hot air ballooning, horseback riding, and snowmobiling.
Not so sure about your snow legs? If you don't feel comfortable driving up the twisting mountain roads, there is the option to be picked up in a cannabis-friendly vehicle, complete with a stop at a dispensary, before you're driven up to your mountain resort outside of Denver. Cannabis Tours offers lots of options for singles, couples, and groups small and large for your mountain vacation, no matter the time of year. Just remember, always start low and go slow with your cannabis consumption, and make sure to hydrate continually, especially if you're heading up to an even higher altitude! Wherever you're coming from, Cannabis Tours is here to provide you with the ultimate Colorado vacation, and help you stay safe, legal, and healthy while having a hell of a high time.
As evidenced on the show, Cannabis Tours excels at providing a Luxor experience not rivaled by any competitor in their field. Thinking about taking a trip to Denver and want to live it like the cast of Southern Charm? Then give us a call at 303-420-TOUR (8687) and make sure to talk to one of our HIGHLY skilled sales agents about our private luxury experiences, including cannabis infused dinners, 2019 Cadillac Escalade 420 friendly airport transportation, customizable private tours, and our lux 420 friendly lodging accommodations. Beware of imitators and pick the company trusted by major productions companies again and again. See you in Colorado, and remember to #StayHighFam!