While visiting Denver, there's plenty to do from sight-seeing and dispensary-hopping, to checking out the local food scene. In between all of that, you might want to get in on a little culture as well. Here's 7 things to do while stoned in the Denver.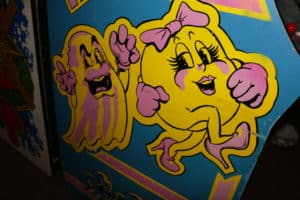 -Arcades are a fun way to interact, whether you're getting stoney or not. Denver offers a few grownup game-centric spots. If you're in the mood for something a little less mainstream than say, Dave & Buster's, the infamous OneUp has two locations. Both close to downtown, it's a great spot to check out on the weekends and during the week. With a more of a dive bar feel, OneUp offers everything from pinball to giant jenga. FTW is a game-friendly gastropub on 16th St. Mall. While being a newer spot, it also offers a variety of activities close by with the Denver Pavilions movie theater and Lucky Strike Bowling Alley next door.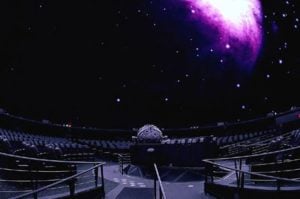 -If movies sound more your speed, Denver has lots of options. The previously mentioned UA Denver Pavilions Stadium 15 theater has snacks galore, and a great view of downtown. Several art house theaters such as the Mayan or the Esquire boast a unique cinema experience with interesting architecture, and the Mayan has a bar as well. The Planetarium is a great movie opportunity to relax while you expand your mind in comfy reclining seats, and take in the world of science for an afternoon.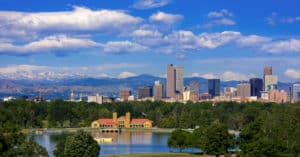 -Speaking of mind expansion, I love going to museums when blazed. It's a great way to zone out and zen in to the information in front of you. It can be easy to get distracted, but the The Science and Nature Museum is a great distraction for whatever your interests. From dinosaurs to Egyptians to mind control games, the museum hosts multiple floors of interactive exhibits, and is actually home to the planetarium, as well. After wandering through the space odyssey exhibit, make sure to take a gander at the view through the Petrino Family Atrium. The gorgeous view of the Denver skyline through City Park will take your breath away.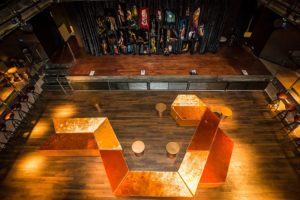 -Checking out a show at the Hi-Dive on Broadway, or the Meadowlark in RiNo is a great way to get a feel for the local music scene. Lots of people-watching and drink specials, while bands serenade the patrons. Other spots like Ophelia's Electric Soapbox offers a more jazzy-lounge vibe, and Lost Lake Lounge on East Colfax brings hipsters of all genres together.
-One of the magnificent art galleries, like the Denver Art Museum, or the Museum of Contemporary Art is a great way to spend a stoner-friendly afternoon. The MCA has a cozy rooftop cafe and bar to enjoy the lovely city views. Over in the Santa Fe Arts District is mix of art galleries, eclectic restaurants, and small businesses to peruse.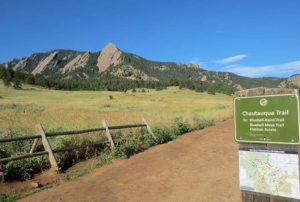 -If you've got a car access, a day trip to one of the many local hiking spots around Denver is a great option too. The extra drive is worth it for the experience of these hikes. Red Rocks is a great daytime jaunt, and is very popular for locals looking to stay fit as well. Chautauqua Trailhead in Boulder is about an hour away from Denver, and offers an easy hike; if you've got the time and the lung capacity to manage, I highly suggest one of these. The views are well worth it.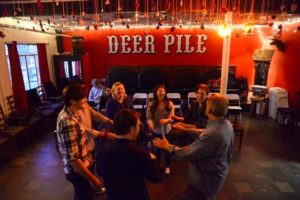 -Being high is even better when you're around funny people. And going to see a comedy show while stoned is a great choice in my opinion. Denver has a couple of comedy joints, and I personally love catching a show at Comedy Works or at the Voodoo Comedy Playhouse. The hole-in-the wall spot known as Deer Pile, above City o' City, has a free comedy show the last Wednesday of every month, and hosts local comedians, as well as occasional big names as a surprise act; the restaurant downstairs boasts some of the best vegan pizza if you're looking for late night munchies.