Concentrates 101: Collecting Kief with Funky Skunk – Video
Sunday May 22, 2016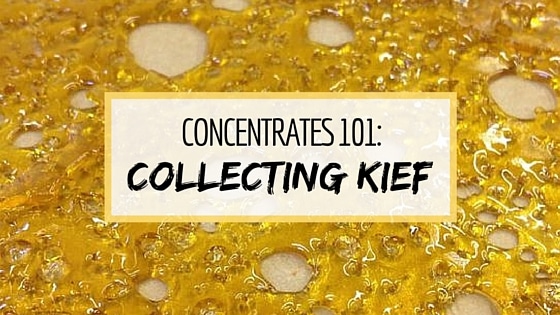 Concentrates 101: Collecting Kief with Funky Skunk – Video
---
Follow along with the video and see an expert collect kief for pressing into hash.
Dry Sift/Screen Method
1. For best results use only properly cured, frozen material. Frozen trichomes break off of their stalk and are more easily separated from the plant material.
2. Break it up, spread it around – Or – "Wax on and wax off."
3. Quality not quantity. Expect a low return.
Dry Ice Method
1. Combine plant material with about 40% dry ice in a sifting bag.
2. Shake the bag over the tub.
3. Cold material and friction will break the trichomes off of their stalks. The kief will fall into the tub below for collection.

Brittany Driver, a native Texan, lives in Denver with her husband and toddler. She writes for Colorado Cannabis Tours, The Cannabist, The Denver Post, and was featured in documentary Rolling Papers. She is passionate about Pot and Parenting.

Latest posts by Brittany Driver (see all)