Alaskan Cannabis Convention Samples Under Scrutiny.
Sunday June 05, 2016
Recently, the second annual Northwest Cannabis Classic trade show took place at the Dena'ina Civic and Convention Center in Alaska. Anchorage police department members were in attendance monitoring the crowd and their goings on. Alaska Dispatch News provided insight from one of the officers, who stated,
"We're also here to make sure that no free samples are being given out," he said, adding later that "the majority of people who came here, came to get free marijuana."
And they weren't wrong. Lots of people did come for the free samples – and many of them got them. Sure there were non-infused confections, cookies and chocolates to choose from at vendor booths – that wasn't what bothered the police. Instead, they were there to address the attendees who were at the trade show to obtain "free" cannabis in their VIP swag bags (total cost of weekend ticket and gift bag, plus networking and party invites was $299).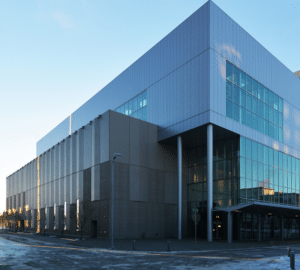 Their presence was not something that pleased Cory Wray, NCC trade show organizer, at all. Alaska Dispatch News quotes his sentiments,
"Am I happy that there's police walking around in there creating tension and making people feel uncomfortable? Absolutely not. Will we come back? Probably not. Will any show come back? Probably not."
On one hand, you have to respect Wray's tenacity. He wants to bring cannabis to the masses – he wants to work on progressing cannabis acceptance.
On the other hand, Wray is breaking a resolution to the Alaskan law which passed possessing and gifting 1 ounce or less of marijuana. Because in preparation for the abundance of samples expected at last years NCC trade show, the Anchorage Assembly prohibited cannabis samples during trade shows inside any municipal building. And the same rules applied this year – no free weed. But that's not what happened.
Wray says,
"If Dena'ina wants to sue me because I broke their contract, then that's up to Dena'ina."
We will update you as we hear more about this story.

Latest posts by Brittany Driver
(see all)