Legalize it – Macedonia
Saturday May 21, 2016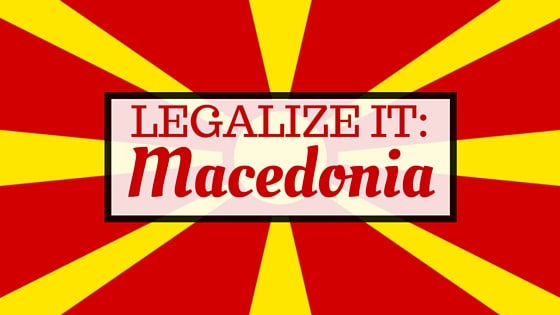 Legalize it – Macedonia
---
The latest country to sit at the cool kids table is Macedonia. That is right, loveable Macedonia (do you know ANYTHING about Macedonia???l) decided just last week to legalize medical cannabis! The Health Minister announced plans to have medical marijuana available for patients to purchase in regular pharmacies across the country. Like patients are real people, imagine that!
Macedonia may have actually tackled the medical aspect of legitimizing marijuana better than anywhere in the United States. Why? Well, other than giving patients the ability to purchase their medicine like everyone else (in a pharmacy), Culture Magazine reports,
"Amendments were made to the law on Control of Drugs and Psychotropic Substances, which enables medical cannabis to be treated like medicine."
This means that Macedonians who use medical cannabis wouldn't be going against Macedonian government drug policies – the way that residents in medical states in the U.S. go against United States Federal government drug policies. Macedonians won't have to worry that their pharmacies, their families or their businesses will be in jeopardy due to breaking the law.
Croatia was the first  Balkan state to legalize medical marijuana, at the end of last year, which left the opportunity for Macedonia to take a stand themselves.
Here is to breaking unjust cannabis standards. And what do you think? Are you more likely to visit the Balkans?

Latest posts by Brittany Driver
(see all)