Reuters Reports: Mexico's President Proposes To Relax Marijuana Laws
Monday May 16, 2016
Reuters Reports
---
Laws may be getting more…comfortable…for cannabis users going south of the border. Reuters reports,

"Mexican President Enrique Pena Nieto on Thursday proposed legalizing marijuana-based medicines, raising the amount users can carry and freeing inmates on minor weed charges, in a major shift amid regional efforts to reboot drug policy."
Say what?
To be clear – this doesn't mean that this is automatically a law. This is merely a suggestion to Congress, which they roll with or not. President Pena Nieto will propose Congress approve importing and use of marijuana-based medicines. He is also proposing the legal amount of cannabis one can carry be raised from 5 grams to 28 grams. Pena Nieto also is requesting of Congress that "many people behind bars for marijuana offenses to be released," but gave no plan to the public as to how that would be enacted if approved.
Typically noted for his opposition to adjusting drug laws, Pena Nieto views started shifting as regional discontent with the drug war began to swell.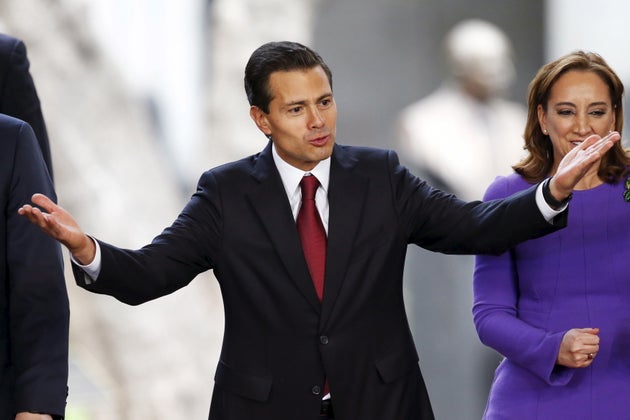 Reuters quotes Pena Nieto, speaking from Mexico City,
"Our country has suffered the harmful effects of drug-linked organized crime. Thankfully, a new global consensus is gradually gathering steam in favor of a reform to the international drug regime…Instead of criminalizing consumers, it will offer alternatives and opportunities."
Thousands have been killed in violent crimes stemming from the drug trade. And Latin American politicians on the ground are taking notice – and aren't happy about how prohibitionist mindset and laws are contributing to annual deaths.
Do you think Mexico is on the right track? Or will these progressive viewpoints make the illegal drug trade even worse?

Latest posts by Brittany Driver
(see all)