Why choose a 420-friendly hotel?
Monday August 22, 2016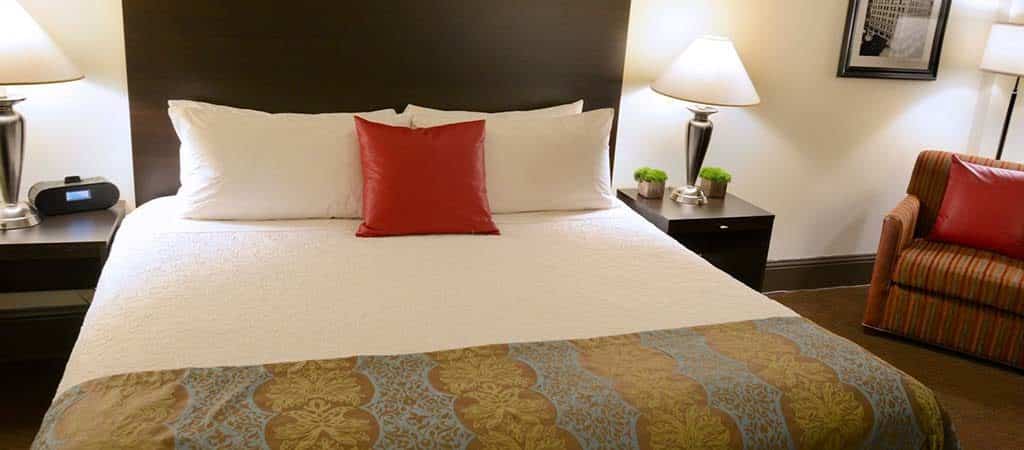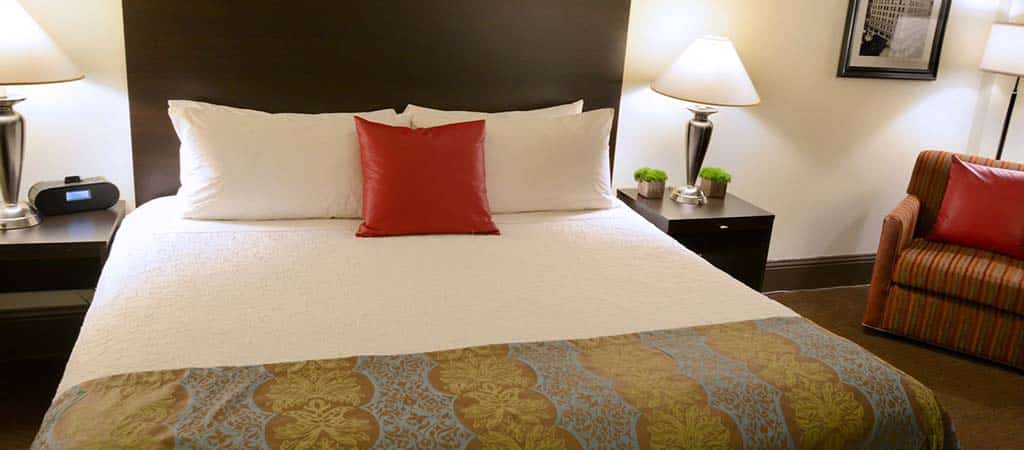 BECAUSE EVERYONE KNOWS WHAT YOU DID AND YOU WILL BE FINED FOR IT
It's not your fault the smoke detector is screeching; somebody had to consume all this legal cannabis. The noisy device is onto you, though. It knows what you did. So you call the front desk.
"The…smoke detector…it seems to be going off," you say to the annoyed front desk attendant, even though it is most definitely going off. The only question is: how is your friend sleeping through it? It is so loud. "I'm not sure why…"
They're sending someone up. Quick, wave that magazine back and forth below the flashing light! Is this helping? What about the smell? Burn a bag of popcorn, you remember reading. But you don't have any popcorn and this tiny room doesn't have a microwave. The windows won't open and there's no fan. Scented candles do nothing.
Somehow the alarm stops just before you hear the knock. On the other side of the door stands an exhausted man from hotel security, obviously tired of these kinds of calls.
"Hi…sorry…I think we got it under control…it must have been the candles…" The look he returns lets you know that he, just like the smoke detector, is onto your bullshit.
"Sir, that is marijuana smoke. I could have you evicted, but I won't do that. There is a penalty for smoking in the room. We're going to add it to your bill. And no. More. Smoking." You can tell he's given this speech before. You thank him profusely. He nods and walks away, sure he'll have to do the same thing a few more times this week. Because even though cannabis is legal in Colorado, Washington, Oregon, Alaska, and D.C., this is NOT a 420-friendly hotel.
They just happened to have free cookies. They give them to every guest. Even the ones who aren't cool like you.
LEGAL, AT A COST
Still, what a time to be alive. The cops aren't on their way, and security didn't kick you out into the street in the middle of the night. Your friend never even woke up, so maybe she won't notice the $250 fine. It'll be a funny story to tell. You try to convince yourself of all these things so you can get some sleep. They stop serving free breakfast at 8 AM.
The penalty for smoking in your room doesn't bother your friend. She thinks it's kind of humorous, and since it was you who got caught it's not like she has to pay. What does bother her, though, is that in your panic you flushed the cannabis down the toilet and now you need more. Of course, you're both way too paranoid to ask anyone at the hotel for recommendations.
420-FRIENDLY HOTELS FOR THE CANNABIS CONNOISSEUR
Does it have to be this way? Absolutely not! Cannabis connoisseurs, you have options! For less than you'd pay in fines for a basic room on the outskirts of the city, Colorado Cannabis Tours can set up you with a luxury suite in a trendy hotel, centrally located in a classy part of town.
This is the first trip you've ever taken to a place where cannabis is legal, so why not treat yourself? You deserve the kind of accommodation that has made-to-order breakfast, not cold eggs. Instead of enduring the disapproving looks of security and front desk staff, you should be staying at a hotel whose concierge can direct you toward more cannabis and will be happy to rent you a vaporizer to use in your tastefully furnished room.
Traveling is stressful, and plane rides are bad for your back. If you book a luxury 420-friendly hotel, you can have an in-room, cannabis-infused massage before heading down to the milk and cookies happy hour in the gorgeous lobby. You'll chat with likeminded tourists, swapping stories and weed, and perhaps sip a glass of wine or a custom cocktail in the renowned bistro bar. Then you can venture just steps out the door to the 16th Street Mall, where a free shuttle bus will take you to Denver's finest restaurants, shops, and nightlife.
Isn't that a better way to appreciate the freedom of legal pot? Doesn't that sound more like a vacation?
YOU DESERVE BETTER
Don't be too hard on yourself. You didn't fully understand the law. You thought you could have your cannabis anywhere you wanted. But now you know better. Next time, you'll let Colorado Cannabis Tours take care of you. They've done the research and have developed relationships with the country's best 420-friendly hotels. Which means you'll be able to relax and enjoy everything you came to experience. No more lying to security for you. You're a responsible cannabis consumer with refined tastes, and you deserve better.

Latest posts by Colorado Cannabis Tours
(see all)