Woo Her With Weed
Tuesday April 12, 2016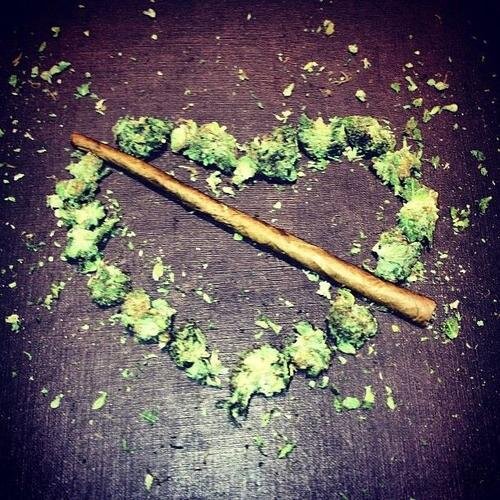 Woo Her With Weed
There are many ways to court a lady, or a gentleman (we aren't sexist here at CCT).
Too
many ways really. Instead of the old flowers and jewelry routine, why not take things in a more modern direction? Try our 5 favorite ways to incorporate marijuana into your next date night/special occasion with a loved one.
1. Cannabis Enthusiasts Gift Box
There are monthly gift boxes for lovers of independently crafted jewelry, new beauty products, international foods and now, of course, cannabis! Whether it is a one-time purchase, or a monthly or yearly subscription – a box packed with a few exciting marijuana-related accessories certainly is a sight for sore eyes. All around, a great way to celebrate the person you love that also loves weed.
2. Infused Chocolates or Candy
What romantic night doesn't get better with just a little chocolate? Or a lot! Satisfy your sweet tooth (and your nonsmoking preference) with some infused edibles. Of course, if your sweetheart prefers candy over chocolate there are plenty of options in that arena as well.
3. Just the Right Strain
The right strain is just as important as choosing the right restaurant, movie or concert for your first date. The right pick will lead to some righteous bonding, the wrong pick might end with you "in da couch" by yourself. Check out reviews on Leafly or ask your local budtender to make sure the strain your choosing vibes with the experience you want to create.
4. Cannabis Infused Lubricant
So, this is where much of the "wooing" pays off. Maybe you aren't ready for this step just yet – but IF YOU ARE, check out the headline-making "Foria." Foria is a lubricant that has been infused with cannabis. Do we really need to say more?
5. 420 friendly weekend from Colorado Cannabis Tours
If you want all this and more – book a vacation to Colorado with Colorado Cannabis Tours. We have 420 friendly accommodations, a famous tour through a phenomenal grow, a chance to attend a Puff Pass & Paint class and more. Visit us at www.coloradocannabistours.com to book today!

Latest posts by Brittany Driver
(see all)