THC-P | What Is It and What Are Its Effects?
Tuesday May 03, 2022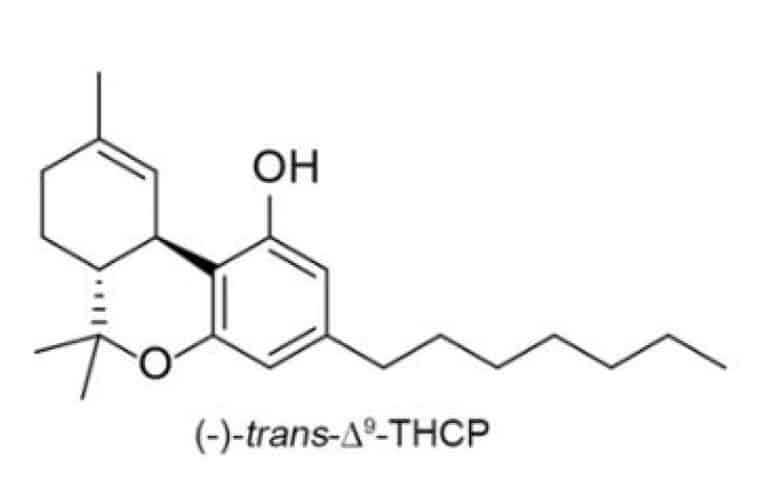 What is THC-P?
Scientific name: Delta-9-tetrahydrocannabiphorol
THC-P is a naturally occurring chemical in the cannabis plant that is thought to be up to 33 times more reactive with CB1 receptors, producing an intense psychoactive effect on its users.
Though the chemical is found naturally within the cannabis plant it was only brought to global attention in 2019 when the chemical was discovered accidentally in Italy during a different cannabis experiment. Since then it has captured the attention of cannabis enthusiasts the world over thanks to its enormous potential and impressive potency!
Is THC-P Safe & Legal?
Both the safety and legality of THC-P are a little murky. Taking the chemical itself has not been shown to deliver any life-threatening side effects. However, users should be careful how and where they acquire the substance as it is not regulated.
In terms of legality, THC-P is technically protected under the 2019 Farm Bill, which legalized any hemp-derived product containing .3% or less Delta 9 THC—the cannabis chemical that is most strongly associated with its psychoactive effects. This means that you should be able to buy it legally. However, states do have the right to regulate and prohibit the sale of THC-P as they see fit.
Does THC-P Make You High?
THC-P users report an extremely potent high that has been described as being significantly more intense than the effects brought on by THC alone.
As a new product, Scientists still aren't sure exactly what happens to your body when it is under the influence of THC-P. Researchers currently studying the chemical hope that further investigations will reveal a much more in-depth understanding of its medical and recreational potential.
Does THC-P Contain THC?
THC-P is a THC analog. However, it is chemically distinct from Delta-9 THC, the cannabinoid most strongly associated with marijuana's intoxicating effect.
THC-P Side Effects
THC-P has been associated with feelings of anxiety. It has also been shown to produce symptoms of fatigue, nausea, headaches, and temporary memory loss.
While no permanent side effects have been linked to THC-P usage, users should nevertheless approach with caution.
THC-P Benefits
It should be noted that THC-P is not a prescribed medication that has been proven to cure any ailments. All reports of its medicinal capabilities are, at this point, purely anecdotal. That said, there have been many reports of people using it to successfully manage pain and hypomobility.
Latest posts by Austa Anderson
(see all)