10 Best Denver Dispensaries That You Must Check Out
Friday June 11, 2021
Denver is the holy land of medicinal and recreational cannabis. For decades, Colorado has been a hot spot for marijuana culture and 420 cannabis tours. When the state officially went full green, back in 2012, its reputation as the country's epicenter for marijuana was solidified.
Denver locals know all the spots but finding the perfect Denver dispensary can sometimes be a challenge for new cannabis tourists. So many options, and so little time to try them all. A recent count by High Times puts that number at around 529 active stores and counting. With that many options to choose from, it would take 88 hours just to stop in each dispensary for ten minutes.
You probably don't have the time or the interest in doing that. What you can do, however, is carve out a little bit of time for the best of the best, especially because marijuana delivery doesn't currently exist in Denver (legally). In this article, we take a close look at ten of the best dispensaries in the Denver area. Not only do we list the most distinguished choices in the region but we also take a little bit of time to describe just what it is that makes these shops so special. So, without further ado, read on for a detailed list of the best dispensaries in Denver.
OG Medicinals
Address: 4995 Lima St, Denver, CO 80239
Phone: (720) 704-0752
Hours: Monday-Saturday: 10AM – 8PM & Sunday: 10AM – 3PM
Located just a few minutes from the Denver airport, this conveniently positioned store is a perfect first stop on your way into town. OG Medicinals, is, as their name suggests, a seasoned storefront, having operated in the Denver area since 2016.
Like any good dispensary, OG Medicinals has a full menu for cannabis lovers to drool over. However, if you are interested in trying some local flavors, you can't go wrong with this dispensary's two signature strains: WestSide OG and EastSide OG—both of which clock in at a whopping 36% THC (roughly twice that of the average cannabis strain).
Not only has OG Medicinals been in operation for over five years, but they have been involved in the growing game for far longer. In fact, the store boasts on their "About" page that if you have experimented with cannabis in the Denver area before, you've probably sampled some of their product before. Quite the flex, right? Why not go directly to the source and see what OG Meidinals has to offer next time you find yourself in the Denver area.
Euflora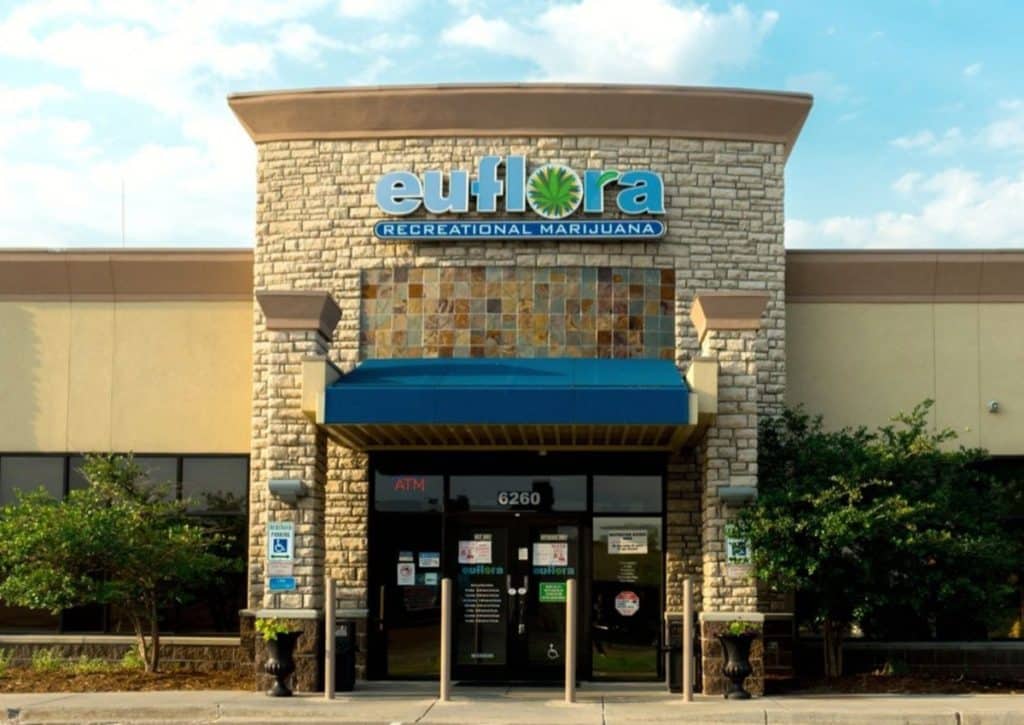 They have 6 different locations in Colorado.
– Two dispensaries in Denver
– Two dispensaries in Aurora
– One dispensary in Longmont
– One dispensary in Aspen
Phone: (844) 383-5672
Hours: Times vary but most are open daily from 9AM – 9:45PM
Euflora is something of a ubiquitous presence in the Denver area, with six locations spread out throughout the area. Like most dispensaries, Euflora boasts a large collection of high-end edibles, oils, and flowers.
Euflora distinguishes itself somewhat for the way that they manage their stores. The self-proclaimed "Apple Store" of the cannabis world features a modern, chic, open concept design that is infused with technology and knowledgeable budtenders to give customers a comfortable, engaging experience.
Not only can potential customers use the tech and the staff to make their buying decisions easier, but Euflora also features a unique interactive experience, going so far as to allow you to sample the scents of the strains to get a unique sense of the flavors that are at work in their potent terpenes.
Open since 2014, Euflora turned out to be a near-instant success, thanks, in no small part to the tremendous demand for legal cannabis that Denver locals and travelers were experiencing.
Clearly, the growing chain has more than managed to meet that need. In addition to the six locations Euflora currently operates, they also have five more under contract, making them a significant presence in the world of legal cannabis. Why not carve some time out to see what all the fuss is about? Just be sure to visit their website before you do. Euflora features specials each day so be sure to plan your trip carefully so you can get the best deal!
Cookies Denver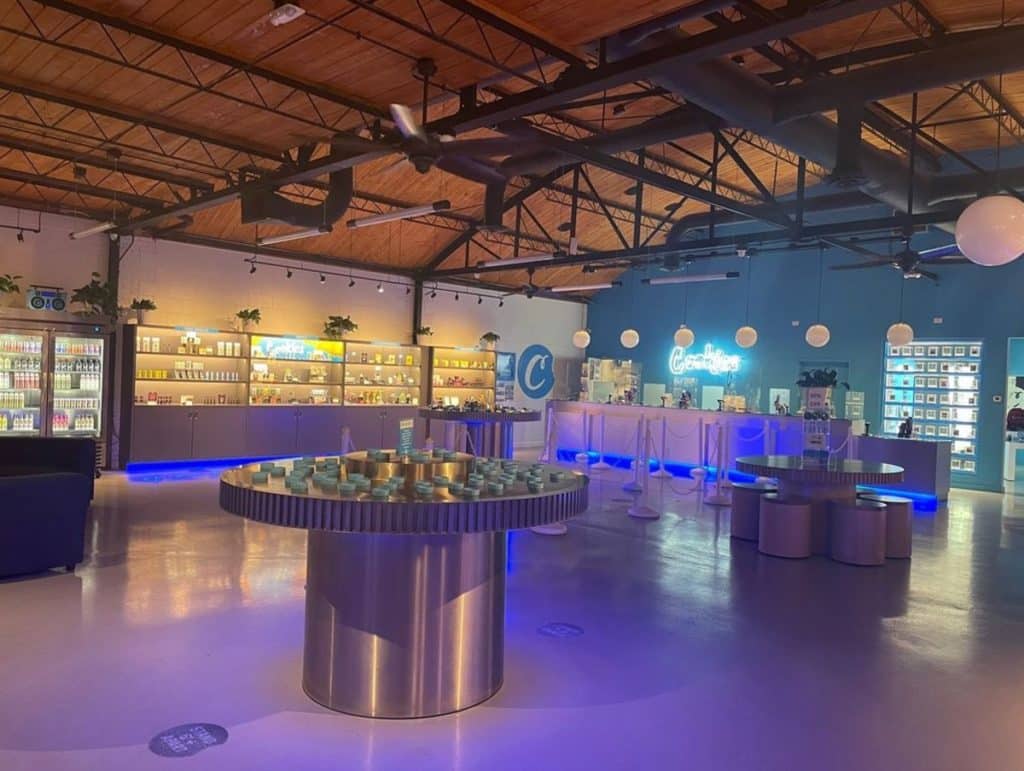 Address: 2057 South Broadway, Denver, CO 80210
Phone: (303) 862-5169
Hours: 8AM – 12AM Daily
The name really draws you in, doesn't it? Even if it is a little misleading. Cookies derives its name from the two founders Jai, a grow expert, and Berner, a world-renown rapper and entrepreneur, who created the cannabis strain, Girl Scout Cookies, a potent Indica known for its ability to relax the entire body.
In addition to offering a terrific signature product to the buying masses, Cookies manages to further distinguish itself by taking a uniquely involved process to their retail operation.
Unlike many Denver dispensaries, Cookies maintains complete control of everything that goes into their products from seed all the way to the point of the sale. As a store that doubles as a cultivator, Cookies ensures a handcrafted experience, offering customers high-quality products that meet their own incredibly lofty standards.
The store also offers several unique products, including the Snoop Dogg endorsed "Doggy Bag" which the rapper himself describes as "the Breakfast for champions." More than just a store, however, Cookies also operates with a sense of justice guiding their every action. The growing chain has the mind that cannabis should be an industry built on equity, and therefore takes active strides to reverse some of the, often racially motivated damage caused by the so-called "War on Drugs."
In addition to prioritizing diversity in their hiring practices, the company also takes things a step further by focusing on community outreach, and by actively supporting initiatives that focus on equity in the cannabis industry. Who doesn't love cannabis with a cause, right?
KrystaLeaves
Address: 5301 Vasquez Blvd Unit #101, Commerce City, CO 80022
Phone: (303) 802-0026
Hours: Monday-Thursday: 10AM – 8PM & Friday-Sunday: 10AM – 9PM
KrystaLeaves is a true family operation, run by the Fernandez clan. Miami transplants with origins in Cuba, the Fernandez family got their start in the world of tobacco cultivating some of the best products available in their mainland.
Eventually, the Fernandez family decided to switch over to cannabis, and the rest, as they say, is history.
After moving to the Denver area, the family spent two years getting themselves settled, all the while learning the tricks of the trade. They have since distinguished themselves as some of the finest producers of cannabis in the Denver area. Their product is actually available at a wide range of local dispensaries, packaged under the "Cuban Crew" label.
However, true enthusiasts will want to go directly to the source to get a good sense of what this retailer really has to offer. KrystaLeaves distinguishes itself by allowing customers to try different phenotypes of the same strain—lending a little bit more diversity to their already very impressive menu.
As with some of the other retailers on this list, it's a good idea to pay a visit to their website before you plan your trip. KrystaLeaves frequently provides discounts on their site, making a sweet deal just a few clicks away!
Sanos Gardens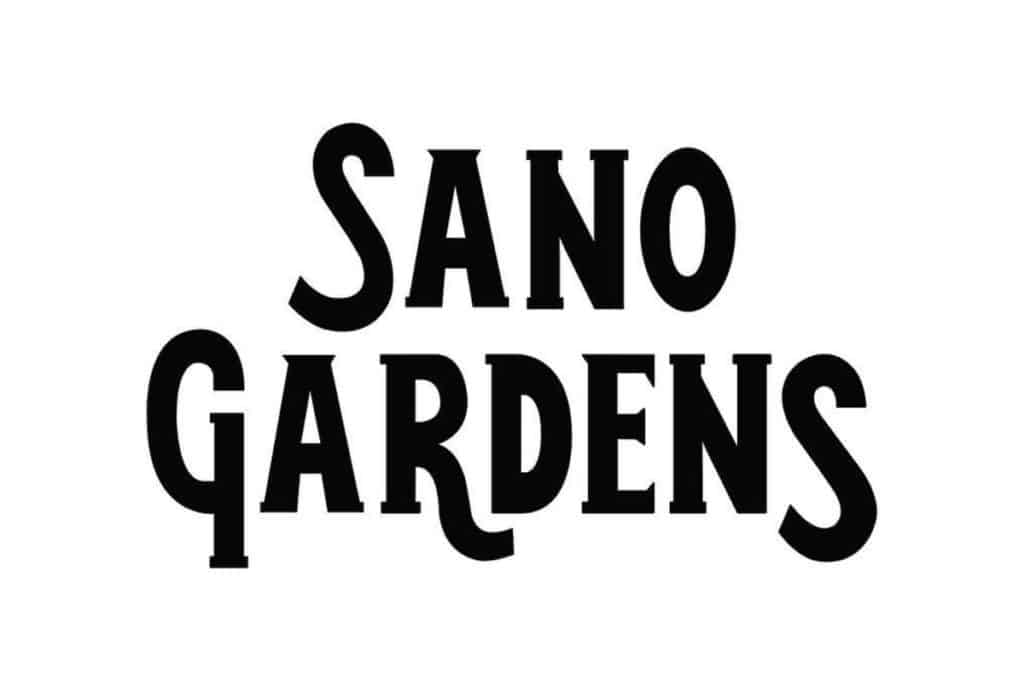 Sano Gardens is a unique extraction facility located in the Commerce City area of Colorado. The team features over thirty years of combined experience working in the cannabis industry and specializes in extracting resin, whip, and the materials to produce vape cartridges from cannabis plants.
Cannabis enthusiasts in the Colorado area looking to experiment may find much to appreciate in the high quality, unique products that are produced at Sanos Gardens.
Sanos Gardens products are available at KrystaLeaves dispensary.
Diego Pellicer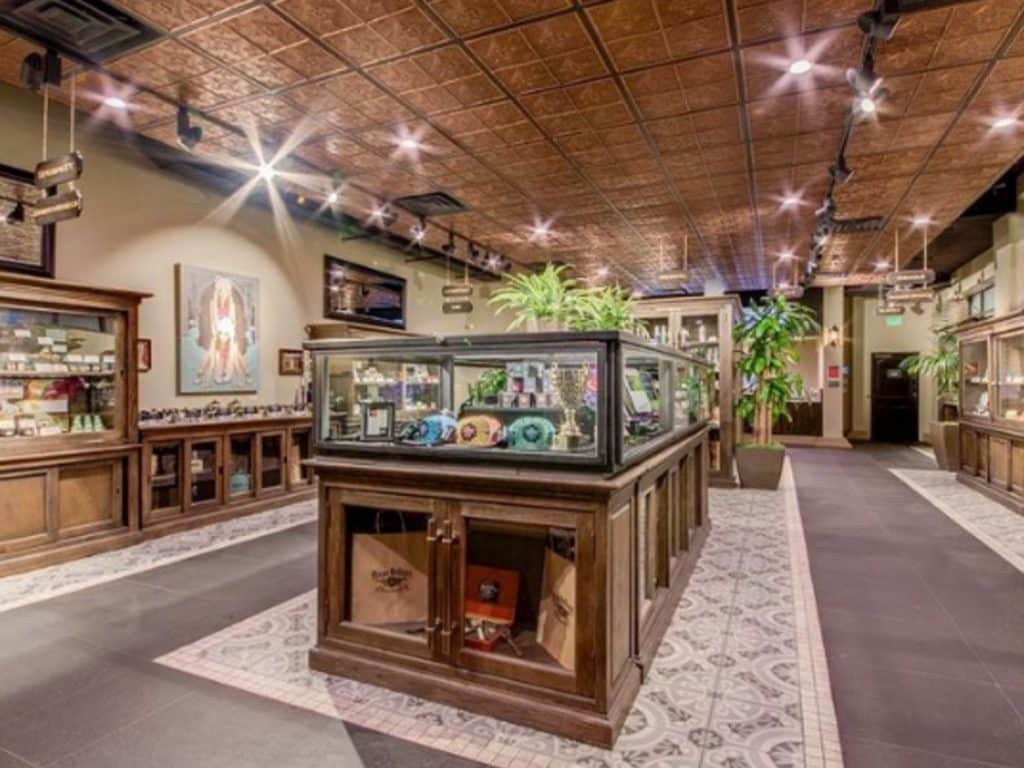 Address: 2949 W Alameda Ave, Denver, CO
Phone: (720) 787-4909
Hours: 8AM – 9:45 PM Daily
Diego Pellicer is a dispensary that distinguishes itself by offering some of the most affordable deals on the market. Their "value ounce" is self-described as being the lowest price in the Denver area, making this retailer a great way to stock up on marijuana at little cost.
Deigo Pellicer also ups the appeal by providing attractive stores that are operated by knowledgeable "budtenders" who are more than qualified to help everyone from veterans to beginners alike find options that suit their unique needs.
Bottom line? Customers looking for a comfortable experience at a store that prioritizes affordability will find much to appreciate at Diego Pellicer.
Simply Pure
Address: 2000 W 32nd Ave, Denver, CO 80211
Phone: (720) 507-7873
Hours: Monday-Thursday, Sunday: 10AM – 9:50PM & Friday-Saturday: 10AM – 11:50 PM
Simply Pure sets itself apart from the competition both by being one of the first businesses in the Denver area to focus on edibles and also by being the first local black-owned dispensary. Beginning all the way back in 2010, when legal cannabis only existed in a medicinal capacity, Simply Pure boasts a wealth of experience that all translates directly into the quality of their product.
The business's slogan "Not grown—crafted" is well earned and consistently evident throughout their menu. Customers looking to buy from an experienced shop that takes their craft very seriously will certainly want to stop by Simply Pure.
House of Dankness
Address: 10555 E 45th Ave, Denver, CO 80239
Phone: (303) 373-7373
Hours: Sunday-Wednesday: 10AM – 9:40PM & Thursday-Saturday: 10AM – 8PM
House of Dankness is another dispensary with experience stretching all the way back to 2010 before recreational cannabis was even legal in the Denver area. The self-proclaimed "House that dankness built" has a special focus on quality, taking full advantage of a vast library of genetic strains that have been built up over the course of decades.
The business maximizes the quality of its menu by cross-breeding these genetics with top-shelf male plants to produce uniquely potent plants. The result? A uniquely appealing host of products that you won't find anywhere else. Locals should consider their membership program, which provides deep discounts on their entire menu.
Smokin' Gun Apothecary
Address: 492 South Colorado Blvd., Glendale, CO 80246
Phone: (720) 519-0891
Hours: 10AM – 11:45 PM Daily
The Smoking Gun Apothecary described as Denver's "speakeasy cannabis saloon" is a uniquely themed dispensary. Customers that appreciate a degree of schtick will be treated to a western-themed experience that can't be had anywhere else.
The store takes pains to replicate an experience roughly approximating what you might have had back in 1870—but with the addition of modern comforts like electricity—and legal cannabis.
Beyond the uniqueness of the store itself, Smokin' Gun Apothecary features a full menu filled with high-quality products that more than justifies paying the store a visit.
Lightshade
They have 9 current dispensary locations in the Denver area.
Hours: 8AM – 9:45PM Daily the Federal Heights location is open until 11:45 PM
Lightshade has made a name for itself in the Denver area—both through its large menu that is stuffed with high-quality products and by its stated dedication to improving the community through donations and philanthropic outreach.
The store also prioritizes cannabis education, making a special effort even on the web page to answer a whole host of questions that might be on the minds of concerned consumers. You've got to appreciate cannabis with a cause. Consumers that want to experience a great product that might just benefit the community should consider paying Lightshade a visit.
Medicine Man
Medicine Man is a family-owned cannabis business with origins stretching all the way back to 2009. The store is known for offering deep discounts that change every day, giving customers the chance to explore their rich menu at an accessible price.
Latest posts by Austa Anderson
(see all)