Best and Closest Dispensaries Near Denver Airport (DIA)
Monday January 23, 2023
Let us be the first to welcome you to Denver!
Denver is known as the cannabis mecca in the Midwest. With a quick search, you'll find hundreds of dispensaries all around, along with the 420-friendly laws that allow visitors robust opportunities to taste and try cannabis in new ways. And yet the proliferation of options brings the burden of choice, which is you're searching for the best and closest dispensaries near the Denver Airport.
In this article, we address that very question, highlighting the closest dispensary to DIA so you can make an informed choice on where you want to go when you breeze into town.
Closest Dispensary Near Denver International Airport (DIA)
OG Medicinals
Address: 4995 Lima St, Denver, CO 80239
Phone: (720) 704-0752
Hours: Monday-Saturday: 10AM – 8PM & Sunday: 10AM – 3PM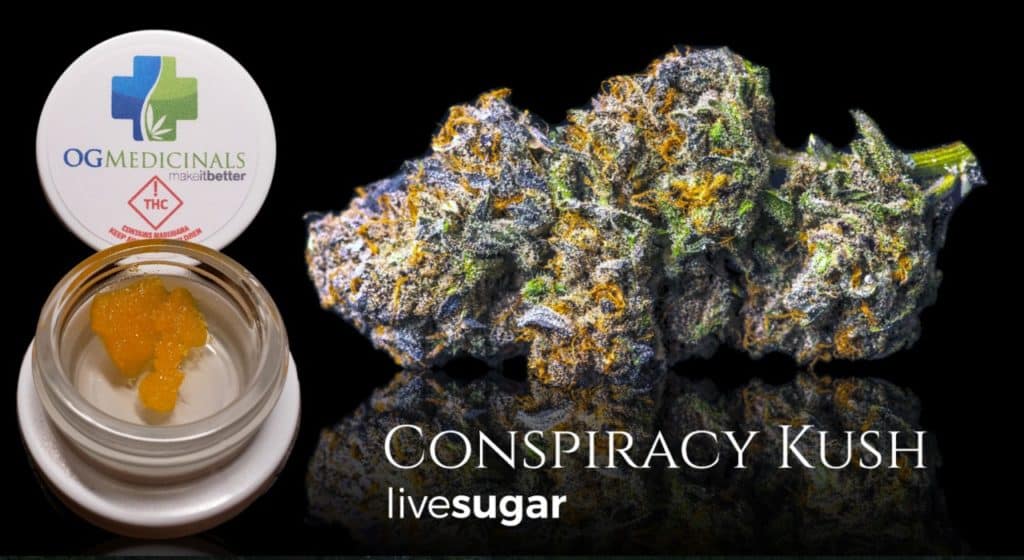 OG Medicinals is located just thirteen miles from Denver International Airport. It is one of the easiest dispensaries to get to once you land, so it only makes logical sense that if you're wanting to get high after you land, make this your first stop on your way through town.
Of course, proximity alone isn't everything. OG Medicinal distinguishes itself with high-quality service the moment you step through the door, not to mention the crème de la crème, premium bud they have for purchase. Their cannabis is grown by the dispensary itself and developed with an eye for quality allowing the dispensary to provide an extremely high level of service to visitors that come from both in-state and out. Though called OG Medicinals, this establishment has cannabis available to both medical and recreational patients.
Inside the dispensary, you'll find a wide selection of over 50 strains, each tailored to produce a unique psychoactive effect. The diverse menu allows you to achieve the exact high you are looking for during your Denver trip.
Like any good dispensary, they have all the goodies to help take your cannabis experience to the next level: edibles, tinctures, vapes, etc. Those who are still mindful of COVID practices may be pleased to learn that OG Medicinals is working on a "pre-order" feature that would allow patrons to make their selections online and then pick them up outside the shop to minimize human contact.
And while aesthetics aren't necessarily the most important element of a good dispensary it is worth mentioning that OG Medicinals has them in abundance. It's an elegant shop that does the good work of adding yet more credibility and stigmatization to the burgeoning cannabis industry.
If you are looking for a business that will treat you right from the moment you walk in its door (or, for that matter, pull up to its curb) there are few dispensaries in the area that can compete. Especially not ones that are so conveniently located.
Getting from DIA to the Closest Dispensaries
420 Friendly Airport Pickup
Of course, you can always get an Uber driver to pick you up and stop at a local dispensary on your way into town. It's a request they probably had before and most will facilitate this demand without a second thought.
Yet is it the best way? At the very least, it can be slightly awkward. And you always run the risk of bumping into the not-so-420-friendly driver. Surely there must be a better way!
Let me tell you something… There is!
Our 420-friendly airport pickup makes it possible to get your stash as soon as you land in a way that is classy and efficient.
Here's how it works: you arrange the pickup with a 420-friendly transportation service. Once you've landed and gotten your bags, you will be greeted by a luxury vehicle, in this case, either a Cadillac Escalade or a Mercedes Sprinter.
In addition to being beautiful vehicles, these cars are also able to accommodate the needs of a large group with seating for between 6-12 people. Bring the entire crew over to your dispensary of choice (shoutout once again to OG Medicinals) and then pick up your stash.
Once you've gotten what you came for, you and your group are allowed (or dare we say, encouraged?) to toke up on the way to your 420-friendly hotel.
That's perhaps the biggest advantage over Uber that you are going to get. Even a really cool driver isn't going to have twelve people sparking up in their backseat. With this 420 Friendly Vehicle service, that sort of behavior is more than welcome.
Here's the best part: the same goes for your trip back to the airport. On your way there, the car service will take you back to your preferred dispensary, and give you the chance to board your flight in an elevated state of mind.
Services currently start at $119 one way, though large groups are advised to get a quote before booking an appointment. Not only is this service convenient, but it's also a safe and reliable way to enjoy cannabis during your trip to the Denver area.
Airport Pickup + Dispensary Stops + Tour
The broad legalization of cannabis has led to something of a connoisseur market. Marijuana use to be something you bought in a sketchy parking lot from a guy in a tie-dye shirt, now it's a respectable, exploding industry that has merited interest that extends beyond just the product itself.
While it's certainly possible to experience legal Denver cannabis in a "get in, get out" capacity, there are richer ways to enjoy it for those who are interested.
Let's review where we stand. You now know what dispensary to go to, and how to get there.
With step one and step two in place, how do we further enrich the experience?
It's easy, actually. The vehicle service described above can take you directly to OG Medicinals.
From there you are welcome and encouraged to get a tour of their growing operation. For people not native to Denver, this is a rare opportunity to see the elegance and sophistication of how cannabis is developed commercially. The impressive technology allows for ideal conditions to be facilitated even indoors, naturally implementing growth methods that are designed to produce the biggest and most effective flower possible.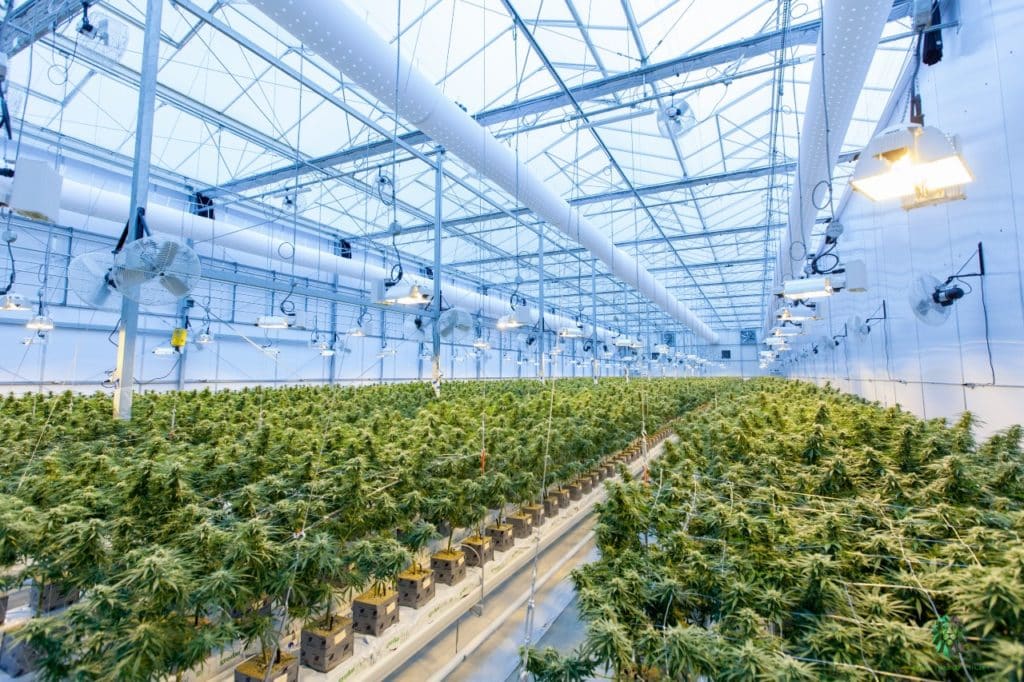 You'll learn a lot on your dispensary tour. Then, you'll hop back in your luxury vehicle, chums at your side, and blaze all of that new information away. Hey, that's a 420 tour of Denver for you. Enjoy the experience. This is a rare and exciting opportunity to create hazy memories you'll, you know. Sort of remember. Learn more about Denver Cannabis Grow Tours here.
420 Friendly Hotels Near Denver International Airport
With Denver being a cannabis 420-friendly city, you might think you can just toke up anywhere. However, that's not true, and not every hotel and car transportation service is receptive to 420 activities. To enjoy your 420 experience to the max, you'll need to look for activities that will accommodate your interests.
There are a variety of 420-friendly hotels that allow patrons a safe, comfortable space from which they can imbibe. Fortunately, there are cozy accommodations conveniently located directly next to Denver International Airport.
The primary attraction of a 420-friendly hotel is, of course, that it will allow you to spark up at will. For a room that starts at just $129 a night, this alone is a good value and it's only 20 miles from downtown Denver.
The hotel amenities are the real deal. Services include everything from cannabis-infused massages to free shuttles to local dispensaries. Every room is pet friendly and comes with a mini-fridge, microwave, and WiFi.
Smoking on the road can be challenging because you can't really travel with cannabis accessories. You could buy your own rig or pipe, but that will ultimately be money down the drain when you are forced to part with it on your return trip home. This is one reason why we offer dab and vaporizer rentals as needed. Rental requests should be made in advance.
If you are looking for a one-stop shop for all of your cannabis needs, booking a 420-friendly hotel is definitely the way to go.
420 Activities When You're in Denver
Original Colorado Cannabis Tour
This Original Cannabis Tour was the first in Denver, Colorado. Join us on luxurious party buses and limos! Experience the Denver cannabis scene like no other way. You'll visit state-of-the-art growing facilities, a few dispensaries and see a live glass-blowing demonstration.
Options range considerably based on your interests from large group tours to personal experiences that are tailored to your direct interests. Find out more here.
Puff Pass and Paint
Puff Pass and Paint is kind of like Sip N' Paint but only sub the wine with marijuana. Don't get me wrong, you can bring wine or beer to the event, but this is Puss Pass and Paint. So, why not go ahead and puff a little while you paint your masterpiece?
There are classes all over the U.S., but the home base is here in Denver, Colorado. Learn more about Puff Pass and Paint class in Denver.
Concentrates and Extract Class
Concentrates and extract classes are great for cannabis enthusiasts who want to learn more about the quality of extracts, and how they are made. Even if this isn't on your horizon, however, these classes can serve as a great way to simply learn a little bit more about cannabis cultivation and development. Learn something new and have a fun time doing it, and heck, you can be high doing it.
Cannabis Cooking Class
Cannabis and cooking have a naturally comfortable relationship. Marijuana improves the appetite. It just makes food taste better, you know what I'm talking about. The munchies. But that's not all. There are cooking classes taught by world-class cannabis chefs.
You can even hire one of these chefs for a private lesson or private group. Cannabis cooking classes give patrons the best of both worlds, allowing them to find out how to infuse their food with cannabis while getting high at the same time. 😉
Cannabis Karaoke Night
Exactly what it sounds like, cannabis karaoke night gives you the opportunity to let loose and smoke up in a safe, fun environment. Enjoy a little THC and find out if it makes you more inclined to sing in public. You'll never know until you try.
Rules About Weed in the Denver Airport
Some airports have what is called amnesty boxes. Essentially, these are containers where you can put legally acquired cannabis without consequence. This way, you don't have to go through any trouble with the TSA as you make your way through security and into the larger airport.
Unfortunately, Denver Airport does not have any of these boxes. This means that to avoid trouble, you will need to dispose of your cannabis before you get there.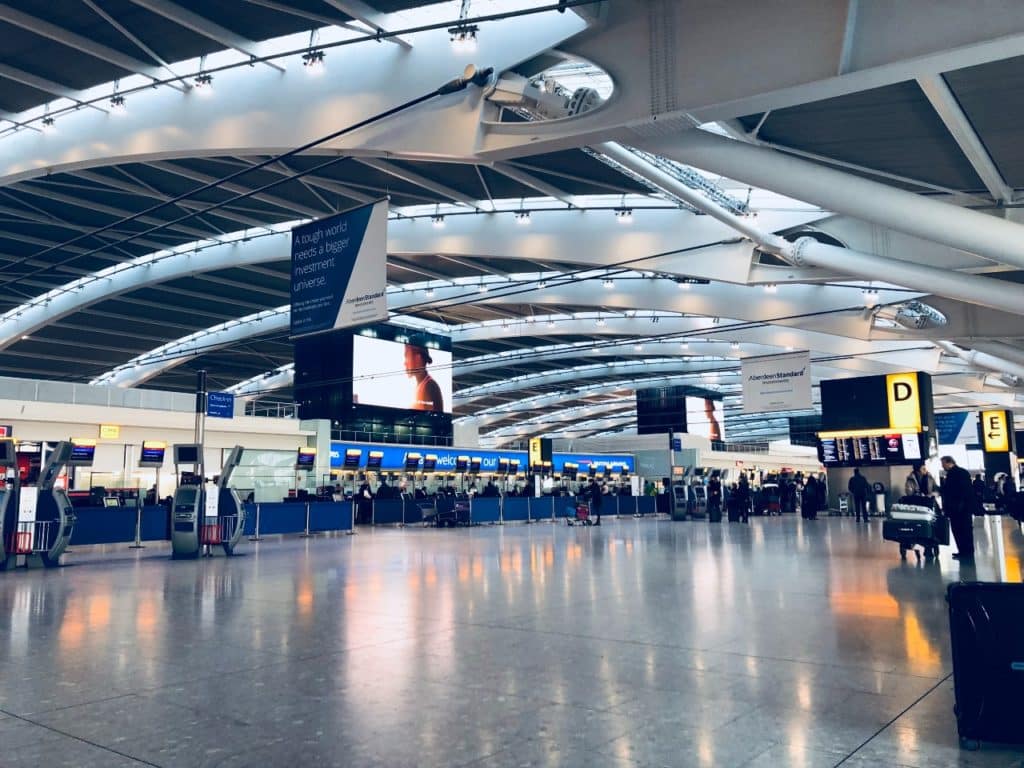 Here's the deal: You may not be able to travel with cannabis in your pocket, but you can travel with THC in your bloodstream. The best way to dispose of any residual cannabis you might have on hand is to ingest it through your preferred method. Get high in your head before you get high in the clouds.
If you have followed the recommendations provided by this guide, there will be no shortage of opportunities to do precisely this. People staying in 420-friendly hotels will usually be allowed to blaze upright in their room, which should at least give you a buzz that will get you through the time spent waiting for your flight.
Or maybe you are a nervous flier who would really like to toke up closer to your flight time. If this describes you, consider the 420-friendly car service which will allow you to get high in their car on the way to the airport.
With all the easy ways to enjoy cannabis prior to your flight, there's no need to run any dicey risks with airport security. Make sure when you walk through the door of Denver International, that your stash doesn't come in with you.
Cannabis Consumption Lounges
Cannabis Consumption lounges are coming to Denver. With the passage of the marijuana hospitality bill new lounges are set to open in Adams county 2022 and Denver in 2023 along with mobile consumption lounges.
5 Tips When Traveling with Marijuana in Colorado
It's important for travelers to understand that there are rules for traveling with and experiencing cannabis, even in Colorado. Though these rules are probably more flexible than those of your home state, they still must be followed in order to stay on the right side of the law.
1. Arrange a ride.
Though there are many opportunities to imbibe in Denver, safety should always be your first priority. If you intend to smoke and then travel, make sure you have a safe ride arranged. Not only is it dangerous to drive while under the influence, but it is against the law. Be smart and avoid trouble.
2. Understand the expectations.
Every business may have its own attitudes toward cannabis. There are places where you can safely go to smoke marijuana without repercussions. There are also many places where you can't. Know the rules ahead of time to avoid trouble.
3. Sealed containers.
If you are transporting yourself with cannabis in the car, the expectation is that it will remain in a sealed package. Keep in mind that it is difficult to determine if a person has used marijuana before getting behind the wheel. If you are pulled over with an open container of cannabis in your car, it may be treated as a DUI, even if you haven't actually used it.
4. Consuming cannabis in public and smoking on the street isn't allowed.
Denver does not allow public smoking so discretion will still be required in many locations. Granted, the local attitude is pretty permissive. Few Denver residents will be inclined to call the police if they see you take a rip from your joint on a street corner. But with all the safe smoking locations available, why risk it?
5. When in doubt, abstain.
Getting in trouble for cannabis in Denver is abused with all the ways to legally consume it. If you aren't sure of the legality of the situation, it's best to abstain. There will be many opportunities to enjoy your weed. Don't take any risks.
More Dispensaries Near the Denver Airport
Green Valley Dispensary
Green Valley Dispensary features a wide selection of products that should suit tastes no matter what you look for in your cannabis. Browse their daily deals, and consider ordering online to avoid the crowds at this popular dispensary.
Address: 4650 Tower Rd Unit 108, Denver, CO 80249
Phone: (303) 593-0064
Hours: Sunday-Saturday: 8AM – 12PM
Native Roots
Native Roots is a popular Colorado-based dispensary chain with locations spread out all across the state. The Denver location is conveniently placed and regularly stocked with a robust selection that is sure to meet the needs of any cannabis user.
Address: 5510 Eagle St, Denver, CO 80239
Phone: (970) 367-7422
Hours: Open 24 Hours
Lightshade Recreational and Medical Dispensary
Elegant in design and robust in its options, the Lightshade Recreational and Medical dispensary is a high-end store located in the Denver area. The store is known for its regular sales and has a standing discount offer for veterans. Check it out.
Address: 12075 E 40th Ave, Denver, CO 80239
Phone: +17209747220
Hours: Sunday-Saturday: 8AM – 9:45PM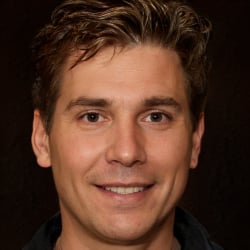 Latest posts by Austa Anderson
(see all)