What is NORML?
Monday October 24, 2016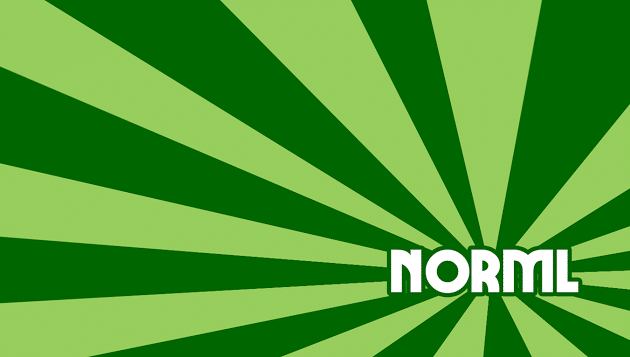 The National Organization For Marijuana Legalization, or NORML, is a not for profit organization tasked with the responsibility of supporting and catalyzing the fight for legal cannabis in the United States. With over 40 years of experience navigating these troubled waters, NORML prides itself on providing "a voice for those Americans who oppose marijuana prohibition" and pushing the conversation about cannabis forward in a more positive direction.
Founded in 1970, NORML has been the self proclaimed "voice in public policy" for cannabis consumers aiming to end prohibition and it has been working toward that end since it began. In the 1970's NORML members successfully lobbied governing bodies until 11 states had decriminalized cannabis.
As an organization, NORML believes that no adult who uses cannabis in a responsible manner should be treated as a criminal or suffer any legal penalties for use or possession alone. Instead, NORML holds the firm belief that cannabis should be part of a legal market, allowing customers to purchase it in a controlled environment, like a dispensary.
In Their Own Words
"We provide expert witnesses for legislative hearings in support of marijuana reform legislation and to provide testimony to assist defendants charged with marijuana offenses. NORML also…maintains a comprehensive web site, which includes a 50-state legislative tracking system, where visitors can inform themselves about the issues."
How Do They Do It?
NORML is as grassroots organization and their tactics are a testament to that.
Using social media is an important tool for the organization. The NORML Facebook page has over 894,000 likes. That is a potential 894,000+ people that see the pro-cannabis messages posted on their page. 894,000 + chances to activate something inside a person that makes them want to protest prohibition and fight for legalization. It is easy to get a like on a weed-themed meme, it's something entirely different to engage your audience in a way that convinces them to make a change or be more open about their cannabis use.
Another way NORML shares its message is on their webpage, Norml.org. With information about the organization's mission and goals, informational articles, a map of the United States that details each state's cannabis policies and a search feature that allows you to locate your nearest NORML chapter, the page is decked out with rich array of cannabis materials. Again, there are no kitschy images or jokes about stoners – NORML wants to propagate the idea that anyone can be a cannabis user, even your MOM, and that if they are there is not a thing wrong with that.
NORML also has a number of chapters throughout the United States. Each chapter holds meetings, attends rallies and works to better normalize cannabis on the ground in their local area. It doesn't get any more grassroots than that.
Donation Based
NORML is also known for lobbying government officials to be better advocates for cannabis users and regulate and legislate accordingly. However, because NORML lobbies state and federal officials, donations to the organization are not tax deductible. But never fear, their sister organization, the NORML Foundation which works to educate people about cannabis and cannabis laws and assist those who have been unfairly persecuted by those laws, DOES allow a tax deduction when donating.
To find your local chapter and get involved in the NORML movement, visit their chapter search page. There are over 150 chapters in the US, but there are places where no chapters exist yet. If your area is one of those places – start a chapter of your own!

Latest posts by Brittany Driver
(see all)