3 Hemp Beauty Products You Should Try
Monday January 18, 2016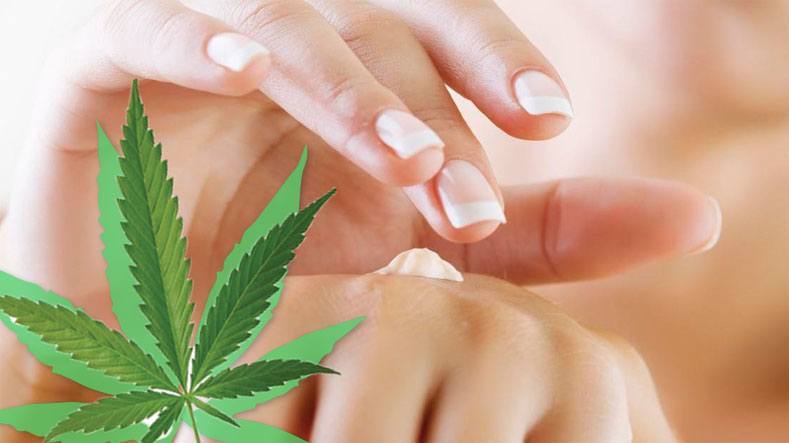 The multitude of benefits that cannabis can provide becomes more and more often common knowledge every single day. And with that growing acceptance, some companies are taking those canna-benefits to the bathroom. Make way lipstick tested on animals, scoot over rectangular soap, see you later greasy lotion – cannabis is here.
1. Lip Color
Colorganics, a San Francisco based company, has managed to create a wide variety of 32 lip colors that span the color spectrum. Utilizing certified organic hemp seed oil, Colorganics details a few benefits of their lip color on their website, saying that it "Delivers mineral pigments in a traditional lipstick shape, yet maintains its organic integrity. The base is USDA Certified Organic, and uses no petro-derived FD&C dyes that can dry and crack your lips. Organic beeswax combines with organic carnauba plant wax to seal in moisture and adhere pigment to your lips for kiss proof wear." They also offer lipliners, lip stains and lip glosses – all of which contain the certified organic hemp seed oil. Sign us up!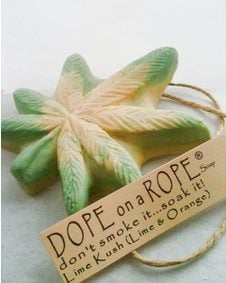 2. Soap
Dope on a Rope Soap – You might think that all Dope on a Rope Soap would smell like Patchouli, but you would be wrong. Dope on a Rope Soap offers 10 color/fragrance varieties in the shape of a cannabis leaf, your more obvious rectangle/square soap (but on a rope) and a few others shaped like a trout…yes, a trout…all with hemp seed oil. There are 6 month or year long packages you can purchase to receive 2-3 soaps per month for the length of your subscription. Their website states, "We're a husband and wife (and now baby!) team creating handmade hemp soaps…made with moisturizing hemp oil, along with essential oils and natural vegetable oils. We make all soaps right here in the USA! Our soaps are 100% legal and make a great gift for any age."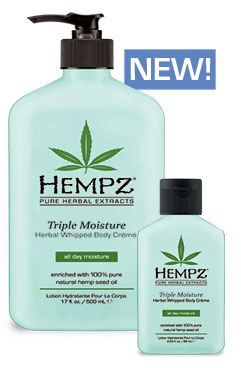 3. Lotion
Hempz Body Care Products proclaim that "the secret is in the seed." We agree! Hempz has been around for a while – this writer personally remembers having the lip gloss by Hempz at least 10 years ago. Favorite product of the bunch goes to the Triple Moisture Herbal Whipped Body Creme with 100% pure natural Hemp seed oil. Why do they do it? Their website reveals, "Hemp is one of Earth's most renewable resources, able to produce a full harvest within 120 days without the need for fertilizers or pesticides. That makes it perfect for today's trend toward a healthy, green lifestyle." Well, alright – sustainability and organics.

Latest posts by Colorado Cannabis Tours
(see all)