Cannabis and Your Pet
Tuesday November 08, 2016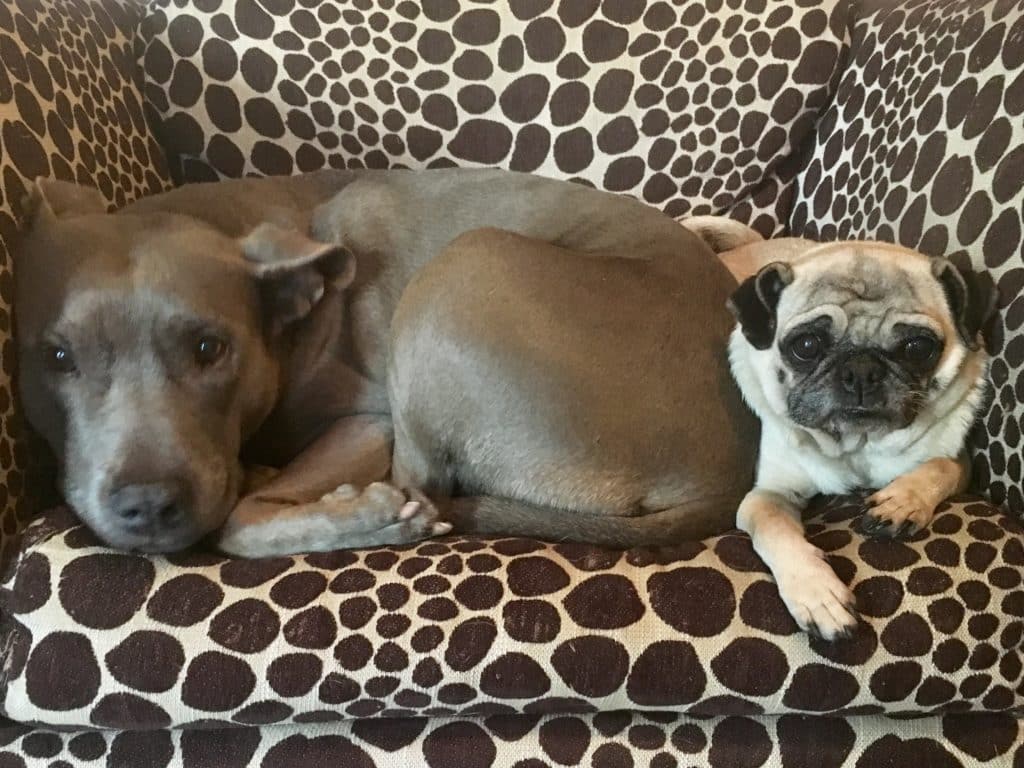 What would you try to help your sick dog or cat? Options are limited, and expensive, when it comes to treating a chronically ill animal. Cannabis is being more and more widely accepted as a viable medicine for humans, but what about our pets?
Plus 4 Companies Focused On Your Best Friend
Much like the science of cannabis' effect on humans, the information on how cannabis ultimately will affect our best friends (with fur) just isn't there yet. And without that knowledge, it is going to be more difficult for pet owners to feel safe and comfortable dosing their little friends with a substance that has been illegal for decades. It is a double edged sword; many people don't feel comfortable treating their pet with cannabis because there isn't enough research to definitively say it works but we won't have the information we need to prove it works until people treat their pets with cannabis (and it is recorded for research purposes).
Still, the lack of scientific evidence aside, there is plenty anecdotal evidence where dog and cat moms and dads have taken it upon themselves to try cannabis as an alternative to the pet pharmaceuticals typically prescribed to ill animals. PetMD.com cites an a survey by the Hourals of the American Holistic Veterinary Medical Association which "found that, out of 632 people, 72 percent reported using or having used a hemp product for their dog (and 104 tried it with their cat) and 64 percent felt that it helped their pets."
We love our pets. We want them to be healthy and happy and live as long as we do and even then, it'd be nice to imagine them just living forever. But that's not the case. For some pets, the longer the life, the more difficult it becomes. Animals with chronic illnesses can often become depressed, aching with each and every moment. From arthritic joints to seizures, cancer, pain…cannabis is a promising medicine for our pets just as much as it is for us.
Usually, when formulated and sold as a cannabis product for use on or by pets, a company is marketing a CBD only product sourced from hemp. Products that are high in CBD or "only" CBD lack a significant amount of the THC component which produces the mental buzz, the "high" effect. That will usually be SOME THC in the final product, but it is such a small amount it does not often elicit a reaction one would described as feeling "stoned." CBD is good for body pain, brain function, inflammation – all sorts of things – but it is not going to make you paranoid, or chatty or interested in talking for hours about mundane things.
So with that in mind – check out 4 brands of cannabis products aimed to
Canna Companion has a robust website packed with educational information about their company, their product and cannabis in general. Their product comes in a vegetable-based gelatin pill casing administered to your pet daily. Use is suggested to aid with GI tract functions, immunity, mobility and joint function, neurological function, demeanor and end of life "comfort and care" of your animal.
Tasty Drops is made from industrial hemp oil and manufacturers suggest that they be used for the general wellness of your cat or dog. According to their website, "If your pet is easily excited or scared by their environment or there are triggers that just freak them out, then the Tasty Drops 4 Pets will relax and give them control over their life once more!" Is in oil form, not pill form, and should be administered once a day for most pets.
Canna-Pet products may be purchased in capsule or liquid form. While other companies suggest a once daily administration, Canna-Pet liquid drops are recommended three to four times per day, regardless of weight. It is a product that is cannabis based and is "Non-GMO, vegan, free of animal products, free of preservatives." To top it off, Canna-Pet was recently the subject of a study released by the Colorado State University College of Veterinary Medicine which detailed pet parent recognition of improved symptoms in their pets. 100% of cat owners reported decreased pain in their pets and 83% of dog owners noticed a lowered anxiety level in their best friends.
You can read the entire About Treatibles webpage and not see the words "cannabis," "hemp," or "CBD." However, if you dig a little deeper and venture on to the Frequently Asked Questions page, you'd see that the treats do, in fact, contain CBD via hemp seed and stalk oil. Onset after ingestion can occur anywhere from five minutes to an hour and Treatibles encourages you stay tuned into your animal to assure your dosages are effective.
Have you helped your sick or aging pet by using one of the above products? Is there another CBD pet product you've discovered and administered to your cat or dog? Let us know in the comments here or on Facebook!

Latest posts by Brittany Driver
(see all)