Five Reasons to Spend 4/20 Weekend With Colorado Cannabis Tours
Thursday April 02, 2015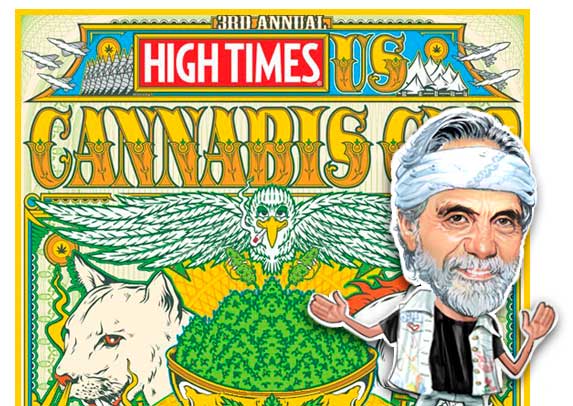 1.  TOMMY CHONG!
Need we say more? Our Tommy Chong Access Pass brings you face-to-face with the comedy icon himself, on the biggest day in the cannabis calendar. We're pretty sure there's no way to top that on your 4/20 must-do list.
2.  One of a Kind Classes!
We're thrilled to be working with the acclaimed Puff, Pass & Paint class this 4/20 to bring our guests a cannabis-infused creative experience they'll never forget. This all-inclusive class provides you with everything you'll need to create your own work of art in an inviting and open-minded atmosphere. It's a great way to make your own one-of-a-kind Cannabis Cup souvenir.
3.  Best. Tour. Ever.
Call us biased, but there's a reason our marijuana tour is Denver's longest running. Maybe it's our ultra-knowledgeable guides or our completely decked out 420-friendly party bus. Or maybe it's the fact that we're one of the only tours that work directly with Medicine Man, one of the largest and most acclaimed dispensaries in the Denver area, to give our guests a complete behind-the-scenes tour of their facilities. Or maybe it's our top-notch snacks. Either way, we feel pretty confident you won't find a better – or more memorable way – to experience Denver's recreational cannabis industry.
4.  420 Friendly Hotels in the Heart of Denver
If you're coming for the Cup, you're absolutely going to want to stay in 420-friendly accommodations. Fortunately, we've got the hook up on some of the best hotels in the Denver area, including a special deal on our luxury 16th Street Mall location exclusively for the Cup. Stay in the heart of downtown Denver, conveniently located just steps away from some Denver's best shopping and dining.
5.  One Stop Shop
Our Cannabis Cup packages make it ridiculously easy to plan your entire 4/20 weekend experience. Choose from multi or single day accommodations, Cannabis Cup access, and Tommy Chong Denver Marijuana Tour passes. Let us handle the details, so you can sit back, relax, and enjoy the trip.

Latest posts by Brittany Driver
(see all)