Roseanne Barr Announces Cannabis Dispensary & Product Line
Friday April 08, 2016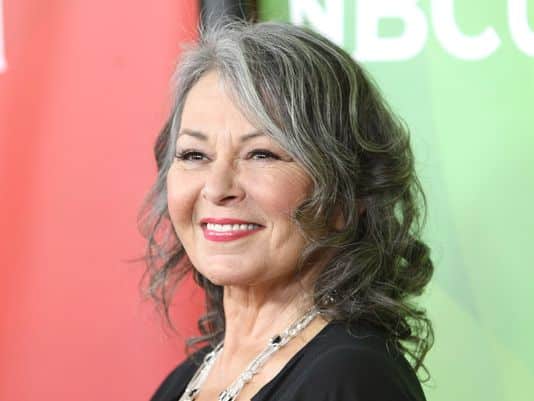 Roseanne Barr announces cannabis dispensary and product line.
Actress, comedian, nut farmer and one-time presidential hopeful Roseanne Barr announced her intentions to add to her resume this year, this time as a cannabis entrepreneur and investor. Early this week Barr announced her plans to open a dispensary in Santa Ana California. The dispensary (and accompanying product line) will be called "Roseanne's Joint."
Barr is a medical marijuana patient and advocate who uses medical grade cannabis to ward off her existing issues with glaucoma and to help fight against macular degeneration, which is slowly taking away her eyesight.
Barr has yet to do an interview about her future investment in the cannabis industry, but ever the alterna-mom, a statement she released this week she proclaims,
"I'm proud to be a cultural pioneer at the forefront of another wave of progress! And we're proud of the city of Santa Ana as we continue to move into the era of recognizing cannabis as the natural, therapeutic, herbal substance medical science has proven it to be…Roseanne's Joint will be a responsible, contributing member of, and addition to, the community."
Roseanne Barr is just one of the latest on the list of celebrities to join the community of cannabis entrepreneurs. Tommy Chong of Cheech and Chong, rappers Snoop Dogg, B-Real, Tyga, Wiz Khalifa and The Game – the Marley family – and most recently Woody Harrelson have all taken an interest in, or have already pursued, branding their own marijuana products.
Whether or not celebrity endorsed branded products are the key to further normalization of cannabis has yet to be seen but you can bet we're keeping an eye out.
In the meantime we're going to curl up with some of our favorite strains and stream some of our favorite episodes of "Roseanne" and "Roseanne's Nuts" in celebration of her forthcoming dispensary and product line. A little birdie told us she's going to have some infused chocolate covered macadamia nuts grown on her own farm. Sign us up.

Brittany Driver, a native Texan, lives in Denver with her husband and toddler. She writes for Colorado Cannabis Tours, The Cannabist, The Denver Post, and was featured in documentary Rolling Papers. She is passionate about Pot and Parenting.

Latest posts by Brittany Driver (see all)