You Should Meet: The Sisters of CBD.
Wednesday March 23, 2016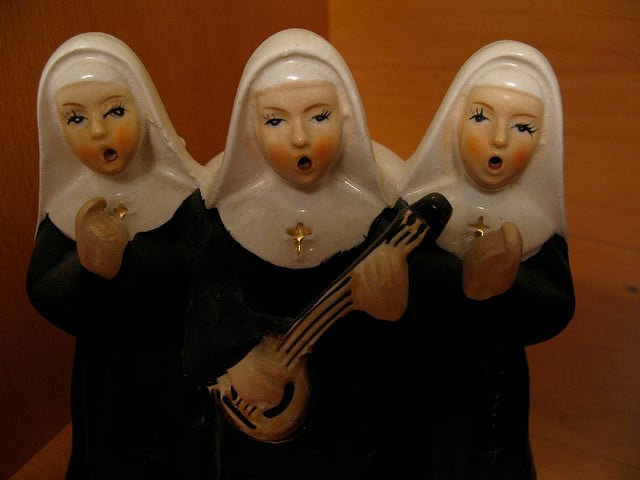 You Should Meet: The Sisters of CBD.
We at Colorado Cannabis Tour first learned about The Sisters of The Valley or Sisters of CBD through a short news article in January. The Sisters were being called the "Weed Nuns" by VICE and "Sister Act-ivists" by others. They are wearing traditional habit style clothes in all the photos, surrounded by cannabis plants. Their grow was in danger when a proposed ban on marijuana came up and they weren't sure they'd be able to continue providing CBD rich products to those in need.
They became media darlings overnight.
Now, for the record, they aren't nuns. Not really. The Sisters share their thoughts about their practice on their webpage saying:
"The Sisters of the Valley are not affiliated with any traditional earthly religion. The Sisters' spiritual practices support the process of making medicine. We respect the breadth and depth of the gifts of Mother Earth, working to bridge the gap between Her and her suffering people.

The Sisters prepare all medicines during moon cycles, according to ancient wisdom. We are activists who are on a mission to heal the world."
They aren't the typical nuns you think of, you know, the ones who live in a convent and never marry because they are married to the guy upstairs. They are more like…cool nuns…who believe the Earth provides a ton of natural resources to medicate the sick – one of which is cannabis. And also they want to make that medicine and help you get some.
Take a closer look into the Sisters and it is quite easy to see that they really are doing a lot of good. Their etsy store has 30 pages of mostly 5 star reviews of their products, thanking the Sisters. One happy customer reports:
"It's everything I have dreamed of. This is the only oil I know of that is strong enough without going to the dispensaries. My pain level has dramatically decreased I'm moving around more and being more physical like I'm ten years younger. No headaches since starting this."
Visit the Sisters of The Valley at their website, keep up with them via their blog and browse their products on Etsy.

Latest posts by Brittany Driver
(see all)