Smoke Spot Giveaway
Friday August 26, 2016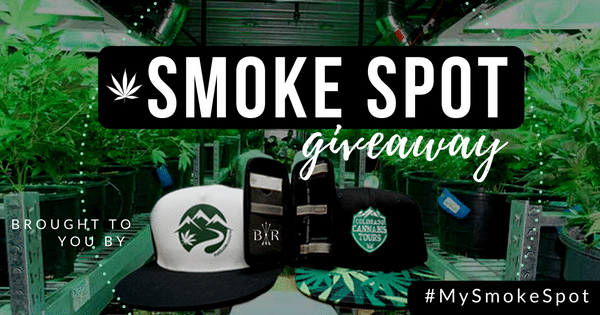 We are thrilled to be teaming up with PotGuide.com and Black Rock Originals for a canna-giveaway of 9 killer prize packs. For the Smoke Spot Giveaway, we are looking for the BEST smoke spot in the world.
What if you don't live in paradise? Don't worry! The best smoke spot doesn't have to be somewhere exotic. We understand that the best spot might be somewhere unexpected. Be creative and authentic, and just be you. You never know, you just might get a prize!
Enter by posting a picture of your spot on Instagram or Twitter,  and use the hashtag #MySmokeSpot. Be sure to mention us so we can share your spot with our followers. We can't wait to see the amazing places where our followers smoke up!
Enter the contest by submitting your info below:
Stacey is the Brand Partnership Manager and Social Media Manager for Colorado Cannabis Tours. She writes about subjects she is passionate about, such as cannabis, mindful movement and contemplative practice. She teaches Pilates in Denver, CO is a pursuing a degree in Somatic Psychology at Naropa University.
Latest posts by Stacey Mulvey (see all)