Cannabis In D.C. Legal or Just Sort Of Legal?
Monday August 29, 2016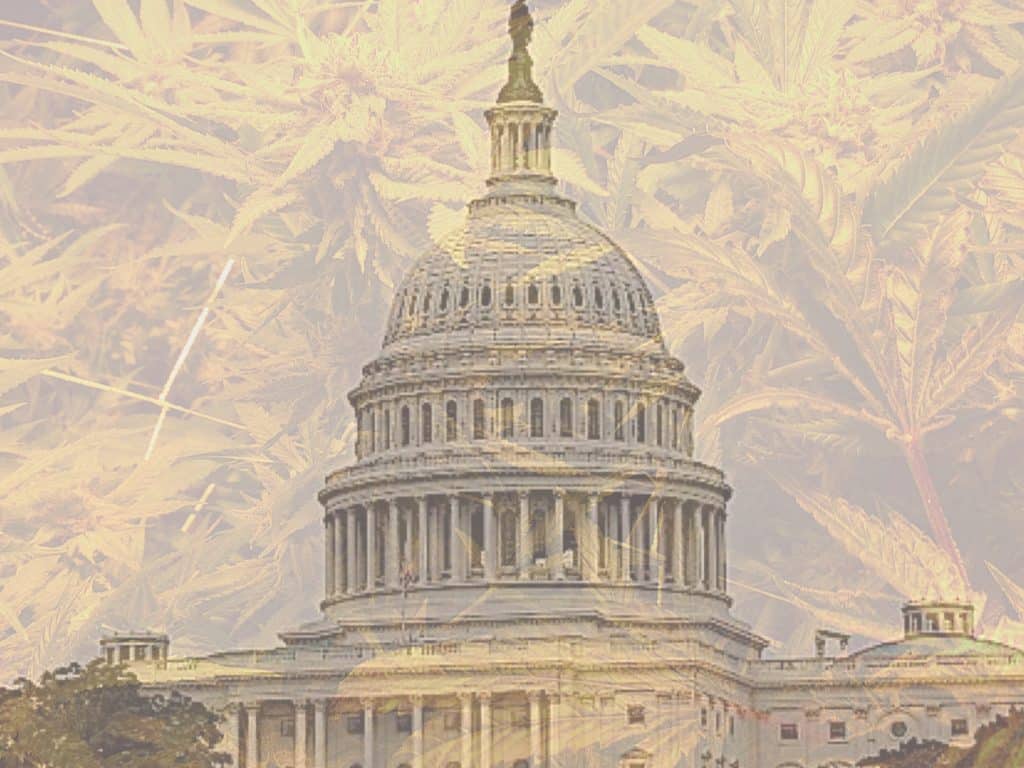 Legal or Just Sort Of Legal?
Cannabis Is Legal In Washington, DC
Cannabis was legalized for adult recreational use in November of 2014. Colorado had not melted down in an apocalyptic nightmare when cannabis became legal there, the way many detractors of marijuana had predicted. So, just 11 months into the Centennial State's great cannabis experiment, the nation's capital voted to follow suit.
It was thanks to a perfect storm of preparation, action and respected opinion that began the process. A group called DCMJ formed in early 2013. After banding together DCMJ wasted no time and set to work collecting signatures and email addresses of like minded residents in April of that year.
In June, shortly after DCMJ began their efforts, the American's Civil Liberties Union (ACLU) released a report (available in full here) detailing not only the disparity between black and white arrests for marijuana in the United States, despite similar rates of use between the two races, but also made a spectacle of the billions of dollars the nation wastes every year on arrests of marijuana offenders. The report is an incredible read and speaks very matter of factly about the obvious "black and white" differences with jolting statistics, like that "In 2010, nationwide the white arrest rate was 192 per 100,000 whites, and the black arrest rate was 716 per 100,000 blacks."
Just one month after the ACLU's report was released, the Washington Lawyer's Committee of Civil Rights and Urban Affairs delivered it's own opinion in a report entitled, "Racial Disparities in Arrests in the District of Columbia, 2009-2011, Implications for Civil Rights and Criminal Justice in the Nation's Capital" (available to read in full here). The 35 page report echoed the sentiments of the ACLU, expressing the view that " drug abuse and addiction are most appropriately treated primarily as public health concerns rather than criminal matters."
July also marked the transition of the DCMJ to the DC Cannabis Campaign. The environment was ripe for change and the DC Cannabis Campaign was ready. They were going to take take the bull by the horns and make it happen.
The Battle For Initiative 71
The DC Cannabis Campaign posted their entire ballot Initiative, entitled Initiative 71 (available in full here), on their website in October of 2013. Then they waited and listened. They considered the praise and criticism they received from people who read it before they submitted the final language for Initiative 71 in January of 2014.
The Initiative would move beyond the decriminalization status recently adopted by the District. It aimed to secure the rights of adults 21 and older in the district to:
Possess, purchase and transport of up to two ounces of cannabis for personal use.
Cultivate up to six marijuana plants – with only three at maturity at any given time. If there was more than one adult growing cannabis in the household, the total amount Initiative 71 allowed in a single unit was 12 (with only six at a time in maturity).
Transfer up to one ounce to another adult 21 or older – for free, no sales, no money can exchange hands.
Use or purchase cannabis paraphernalia for cannabis use, cultivation and/or processing.
After obtaining official petitions from the DC Board of Elections in April, the DC Cannabis Campaign set out once again to collect signatures. This time they needed to collect the valid signatures of some 22,373 DC registered voters. They had just over two months to do it in order to ensure its inclusion in the general election in November 2014.
Collecting around 300 signatures everyday would be overwhelming for some, but seemingly not for the DC Cannabis Campaign. On July 7 they submitted an estimated near 57,000 DC resident signatures and qualified Initiative 71 for the November ballot. Spirits were…high.
On November 4, 2014, Washington D.C. voted. Initiative passed with 70% of the vote, 115,050 to 49, 168 according to the now re-re named DCMJ. The DC Board of Elections certified the count on December 3rd and became a law on February 26, 2015. Less than two years after their formation, the DCMJ had accomplished their goal of legalizing cannabis in D.C.
There's A Catch
There is no legal place to purchase cannabis in Washington, D.C. While it is perfectly legal to consume, the Initiative included no way for dispensaries to operate – or even for caregivers to accept donations for their flower, concentrates or edibles. Online digital media provider, Stuck in DC, recounts the account of Kush Gods, a short lived company that provided edibles for $10 "donations" before getting busted and shut down by the police.
The only legal place to use cannabis is in a private residence, except for one caveat. It is still illegal to consume marijuana in your home if you are on federal land, ie federal housing. Which means if you so happen to be a lower income resident of D.C. who lives in federal housing, who voted for legal cannabis so that you too could be afforded the right if the vote passed, you're just out of luck. You can't grow any cannabis in your unit and you can not smoke, vape or eat cannabis in your unit.
Which begs the question…is that good enough? Did Initiative 71 go far enough?
More Change Moving Forward
Many residents of D.C. didn't think that it was good enough and it seemed like there might be a shift in February of 2016. It was beginning to look as though the D.C. Council was going to loosen up it's stance regarding private marijuana clubs. Current law was preventing businesses to allow marijuana consumption, regardless of "private" club status or not. For all intents and purposes, using marijuana anywhere outside a residence was illegal in D.C.
This juxtaposition between what voters wanted and the reality of legalization is what prompted the creation of a special task force, intended to examine the pros and cons of giving the community the opportunity for legal, privately licensed cannabis clubs to operate in Washington, D.C. Proponent of private clubs, Councilmember Brianne Nadeau, made clear her intent in pushing the issue in an interview for the Washington Business Journal saying, "For me, this isn't about who gets to smoke and where. We wouldn't be in this position if the Congressional rider hadn't made us think last year that the sky would fall unless we implemented a full ban on social use in communal spaces…The sky hasn't fallen and we are a year wiser. The time is right to consider designated spaces for communal use of marijuana."
The task force was given several months to explore the issues before reporting back to the council. However, in April, just two months into timeline, Councilman Kenyan McDuffie reintroduced legislation for a permanent ban on private cannabis clubs, despite the January poll by the Washington City Paper suggesting that 60% of D.C. residents supported regulated, private cannabis clubs. The ban passed, with a vote of 7-6. The decision was crushing for the Nadeau, who likened it to a "slap in the face."
Because the ban is considered "permanent", it is not clear if there will ever be a legal way forward for cannabis clubs in Washington, D.C. Despite the sentiments of the public, the majority of the D.C. Council refuses to budge. In the meantime, according to the Mayor of the District of Columbia it is perfectly legal to host a party of adults 21 and up inside of a private residence, provided there is not more than 2 ounces of cannabis per person in the home. So it's not a total loss?

Latest posts by Brittany Driver
(see all)