While the air in the District of Columbia may be currently filled with heated political debates, there is something else in the air. Marijuana!
Possession and use of marijuana was legalized in 2015 for adults 21 and older making the nation's capital more 420-friendly, just not in a public place.
Most people don't want to sit home and waste an awesome sativa buzz endlessly cleaning things that are already clean (my personal sativa effect). But, there are other options if you plan ahead.
I have found a bunch of really cool, trippy places to visit while high in the District of Columbia. Here are some favorites, including suggestions from some of my favorite sources and canna-buddies.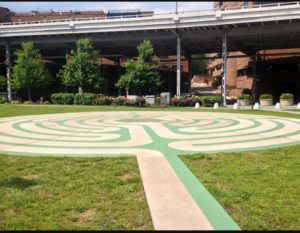 Labyrinths
Some might be surprised to learn that we have a quite a few labyrinths to walk in our midst here in Washington, DC. Two of my favorites are the labyrinths in Georgetown Waterfront Park and the University Labyrinth on the campus of American University. Labyrinths date back to ancient times where many walk the many patterns to take a journey inward. They are my personal top picks of places to visit after munching on an edible to ponder the universe, fantasize about the heavens, or simply just to think about plain old life.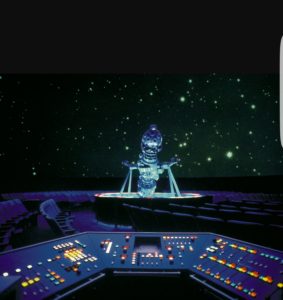 Einstein Planetarium
I have been a science nerd since age 5 and now one of my favorite places to stay "spacey" is at the Einstein Planetarium, located in the Smithsonian National Air and Space Museum. For under $10, you can take a "trip" through the nightly skies with telescopic images taken on Earth and in space. If you are low on cash, you can still take a fantastic voyage through the museums free exhibits. Either can take your buzz to the stars!
Floatation Tanks
Let your mind float…and float…and float again at Hope Floats, one of the latest attractions to become popular in the DC cannabis community. The facility's main attractions are the floatation devices which puts users into a deep state of relaxation. So just imagine floating…while you are floating! Some use this system to reduce stress, anxiety and negative mental habits. Some athletes say it can help improve performance. I have a friend who swears by this place, and all I know is I can't wait to try!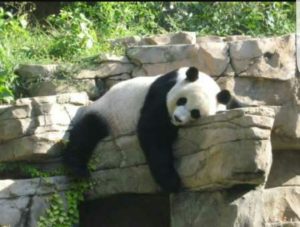 Smithsonian National Zoo
Ever notice how fascinating your pet cat or dog becomes after a few hits of the vape? Take this experience to another level at the Smithsonian National Zoo. Lions and tigers and (panda) bears…how high! Oh…it's FREE $.99!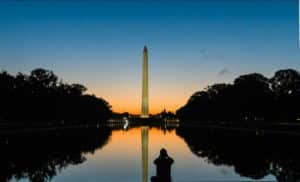 Reflecting Pool
After knocking back some of my favorite Blue Dream tincture, there is nothing like sitting on the step of the Lincoln Memorial and watching the Reflecting Pool work its reflective magic. Also a great place to people watch (if that's your thing) and enjoy the Cherry Blossoms when season is right. Also free!