Cannabis Urban Legends: The Drive Thru Recreational Dispensary
Thursday May 05, 2016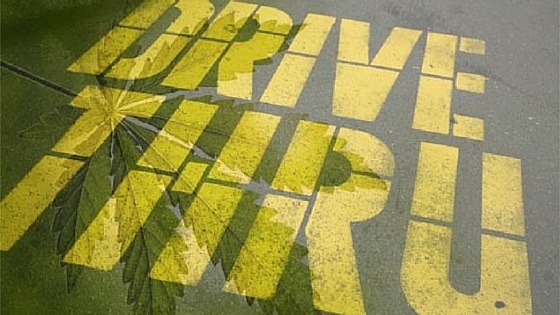 Prior to 4/20 we were checking out what big things were happening in cannabis around the country.  One thing we saw was a video from Now This Marijuana, in which recreational users in Oregon were given a glimpse of a 4/20 miracle.
Check out the Now This video for yourself.
It sounded too good to be true – but the reports were pretty clear. Time and USA Today even covered it.  For the first time, a dispensary would offer a drive-thru option for recreational users!  And originally we wanted to do a story on how it worked out for everyone out in Oregon on 4/20 at the drive-thru. Were there any problems or did it go smoothly? And when can WE drive-thru?
https://youtu.be/tTi_a9hpJEE
Sadly, upon further investigation, we have not been able to find anything confirming that this mythical Recreational Cannabis Dispensary Drive Thru was ever open?
No pictures means it didn't happen, right?
Was this all just a huge public relations stunt to get more business? Is it okay with you if that is all it was? What other cannabis urban legends do you know?Do you have PROOF that a dispensary did this on 4/20 or any other day?
Comment below to fill us in or email us at in[email protected] and use subject Urban Legends Blog.

Latest posts by Brittany Driver
(see all)