Quickie: WTF Happened With The Cannabis Cup
Wednesday March 09, 2016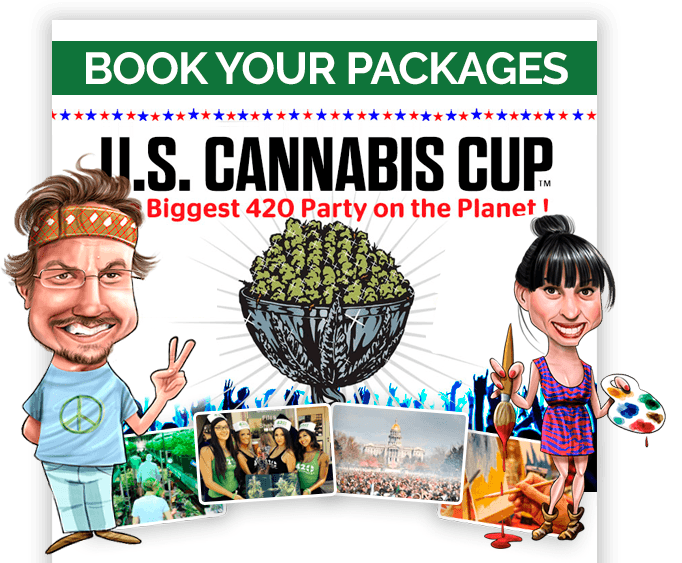 This year, High Times has moved the US Cannabis Cup to California. For real. Now this super cool graphic we created is going to go waste.
So…WTF happened?
Earlier this year, the High Times US Cannabis Cup 2016 made news when it was revealed that their annual event at the Denver Mart would not go down as usual.
Adams County denied the permit to the event hosts – citing concerns about the influx of people in the neighborhood and the fact that many of those people would be consuming marijuana for the better part of the festival and then walking around those neighborhoods.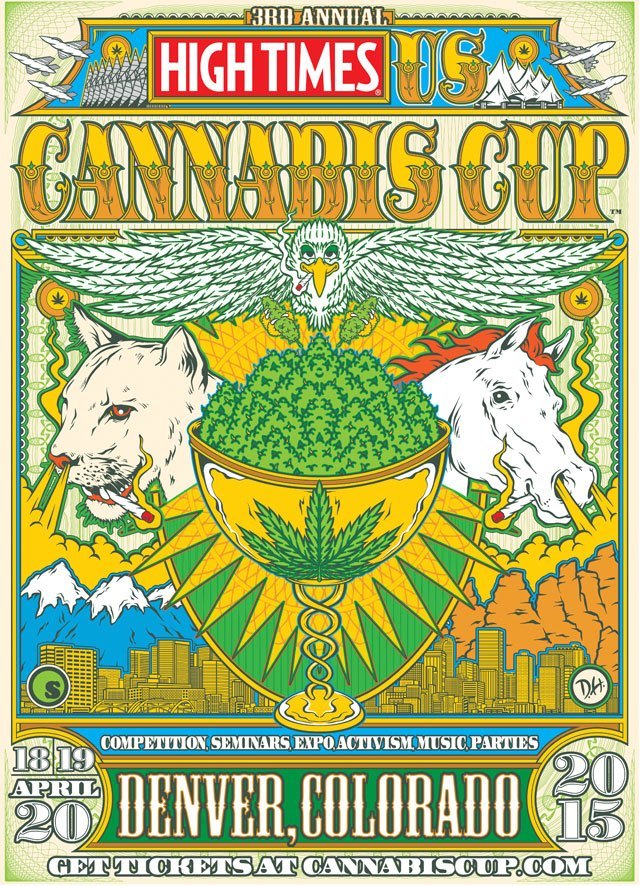 While it is well within the right of the Adams County to accept or reject an event application made to them, Cup fans were left wondering – WHAT NEXT?
High Times had an answer. They immediately pooled their resources and an organizer in Pueblo filed an application to use land there, at a venue called "the Yard." The Yard is well over 100 miles from Denver but with the time crunch, it seemed like at least a viable way to keep the Cup going.
Unfortunately, because a local Pueblo event organizer was the one to file the paperwork to use the Yard, NOT a member of the High Times group, the application had to be resubmitted. And because that re-submission was so last minute – the dates of the cup would now need to be changed.a
At this point, High Times was still rolling with it. The information on CannabisCup.com had been updated regularly and allowed prospective attendees to be aware of the shifts the event was going through this year.
But yesterday it got about as sticky as it can get. The Denver Westword reports:
"This morning, High Times requested Pueblo County cease processing its special event permit application for the High Times US Cannabis Cup 2016," Pueblo County Community Information Manager Paris Carmichael said in an e-mail sent yesterday.
It was starting to look like there might not be a 4/20 cup IN Colorado this year – at all. And that is kinda sad, right?
Then, this – confirmation. In an alleged High Times email obtained by The Cannabist, HT explains the switch to event vendors,
"The U.S. Cannabis Cup will be held at Southern California on April 15-17th, and we're expecting 25,000 in attendance."
It is hardly the end of the road for stoners hoping to celebrate the high holidaze in Denver though. As usual, the city will be celebrating on a massive scale. 

To celebrate, Colorado Cannabis Tours will have special packages available – We want to make sure you still get the 420 friendly experience you were planning on.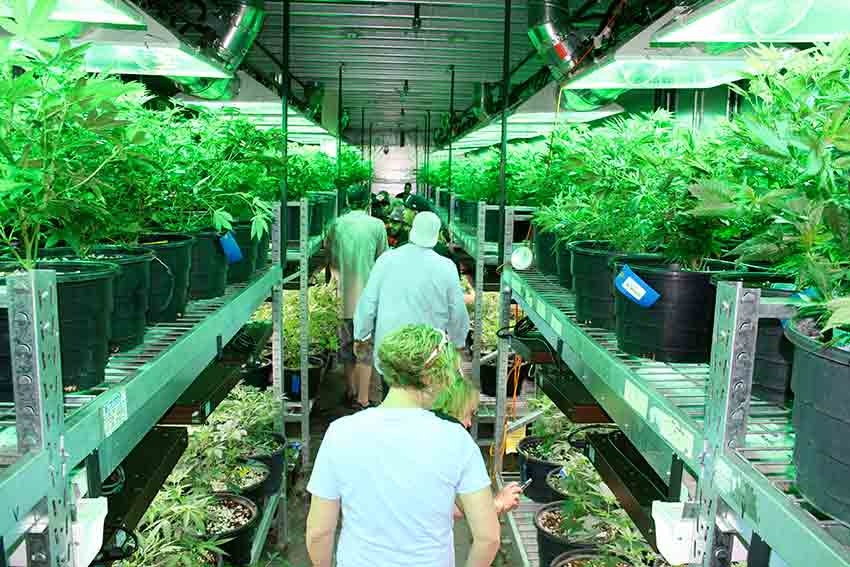 We are also working on one really BIG event – something we are psyched to be offering the fine city of Denver!

So don't worry about the trip you've already planned or whether or not you should still be booking your trip here in Denver.  CUP or NO CUP Denver is going to party like cannabis is legal…because, well, here in Colorado it actually is!

Latest posts by Brittany Driver
(see all)