You Should Know: Eugene Monroe
Saturday May 21, 2016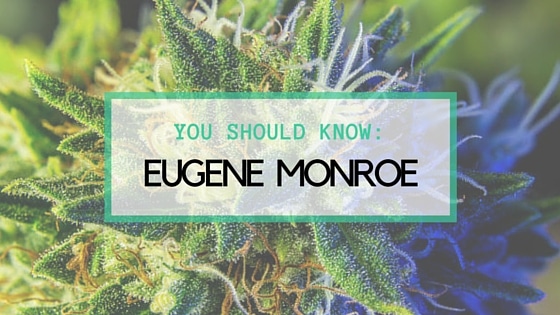 You Should Know – NFL player Eugene Monroe
---
Eugene Monroe, former Jacksonville Jaguars football player and current Baltimore Ravens tackle – recently donated $80,000 to cannabis research.
When questioned about his personal marijuana use, Monroe upheld that he has not and does not utilize marijuana in any capacity. What he did say was that the opioid crisis, which is rampant in the United States, very seriously affects professional football players.
So conservative football enthusiasts can relax, Monroe is NOT hoping to toke up and hotbox in the locker room anytime soon.  That is simply not his intention in contributing to cannabis research.
Instead, Eugene Monroe is fighting for the least addictive, most effective pain relief medicine for pro-athletes in the NFL.  And he just so happens to believe that medicine is marijuana.
He placed an official statement on his website, saying,
"On March 9, 2016, I became the first active NFL player to openly advocate for the use of cannabinoids to treat chronic pain and sports-related injuries. It's time for the NFL to change its archaic standards to better protect its players. … For too long, I've watched my teammates and good friends battle with opioid addiction and leave the game with a long road still ahead; it's time to make a change."
It is refreshing to see someone so detached from the personal use aspect of cannabis putting his money where his mouth is to get social (and sporting) rules to be more accepting.
Thanks for your contribution Eugene!

Latest posts by Brittany Driver
(see all)