5 Things To Do Before Your Colorado Cannabis Vacation
Wednesday July 22, 2015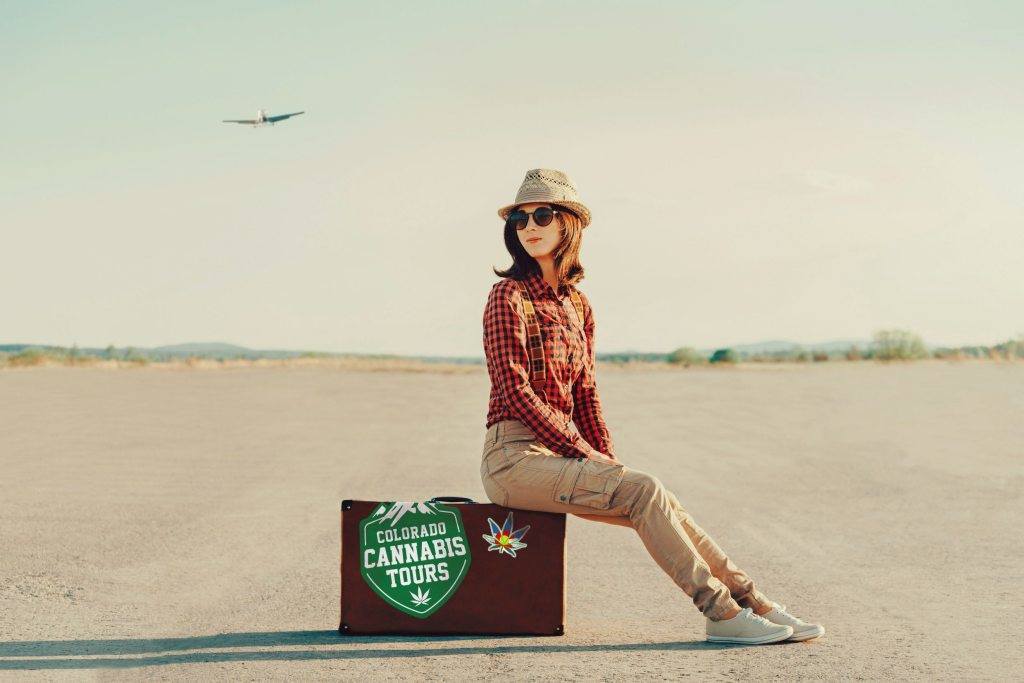 By Brittany Driver
It's every toker's dream to go on a stoner vacation. Buying marijuana in a legitimate dispensary is an experience everyone over 21 deserves to have if they desire. Colorado is at the forefront of the cannabis tourism boom and some fans of the legalized state even call it the new Amsterdam.
But just how do you prepare for the trip of a lifetime?
We've taken some of the guesswork out of it for you and created this list of 5 things to do before your Colorado Cannabis Vacation.
1. A Little Research
Simply, know before you go. If you are hoping to treat a specific ailment, find out what strains best treat that ailment. StrainData.com allows you to search by symptom and find tested marijuana in Colorado that best suits controlling that symptom.
Be aware of different ingestion methods and how they work in your body. Smoking or vaporizing flower, dabbing concentrates and eating marijuana edibles all produce distinctly different experiences. ConsumeResponsibly.org has a thorough Know Your Limits page which details just these issues in an easy to read format.
2. Pick A Time Of Year To Visit
Colorado's seasonal weather is some of the best – at least the residents seem to think so. Each season comes with unique weather, outdoor activities, festivals, concerts and more. Maybe there is a specific event you want to attend or a ski lodge you are hoping to visit. Suss out which month you think has the offerings you'd most like to take advantage of and book your flight!
3. Delegate Hotel Booking
After doing your research, perhaps you've learned it's incredibly difficult to find a place to legally consume marijuana, even in legal states. Chain hotels that do allow marijuana consumption aren't advertising that feature, leaving cannabis tourists with limited options. Colorado Cannabis Tours provides a 420-friendly hotel booking service that allows you to choose from a range of cannabis friendly accommodations – and they'll even arrange to have a vape waiting in your room upon check in! CCT also arranges for airport pickups and drop offs – so save some money and cross that rental car off your list!
4. Secure Your Spot on a Cannabis Tour
Speaking of Colorado Cannabis Tours, don't forget to sign up for the Saturday tour through 420 friendly Denver. The tour meets up at Cheeba Hut, hops in a limo bus and and hits up the infamous Medicine Man Dispensary in Denver before circling back around for a glassblowing demonstration at Glasscraft. The group finishes the day with some gazing and shopping at Illuzion Glass Gallery. If you're lucky there is room available in the world famous Puff, Pass and Paint class with Heidi Keyes (who might also book your tour when you call if you're super lucky). 
5. Remember, You Can't Take It With You
Try not to promise all your nearest and dearest friends their own nug of fresh Colorado pot as a souvenir of your trip because legally what you buy in Colorado stays in Colorado.  It may seem like a cruel joke, that you get to vacation in the land of plenty but can't take any of the goods to your ditch weed smoking pals back home in prohibition land. Make sure that you buy frugally – you can always go back to the dispensary for more – or you'll end up with excess greens and no one to give it to. If you don't book a hotel through CCT,  don't leave any paraphernalia in your room when you check out. The Cannabist reported what happened when one 2014 tourist did…you might find extra charges on your bill.
Visit Colorado Cannabis Tours to book your marijuana tourism adventure today!

Latest posts by Brittany Driver
(see all)