10 Unique Things to Do in Denver This Weekend: Tours & Attractions
Tuesday February 07, 2023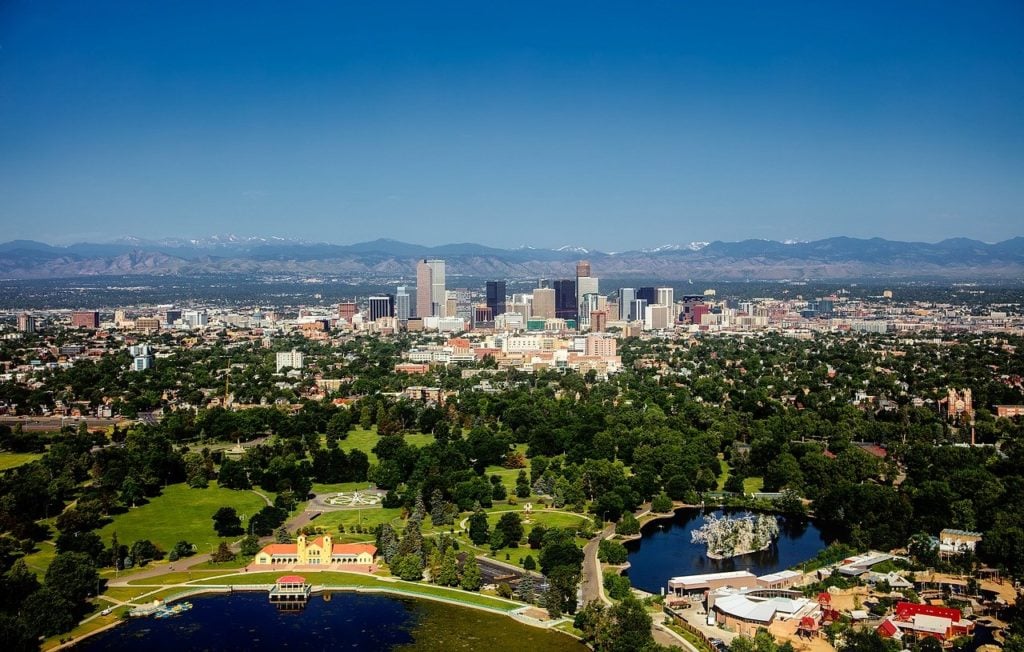 It should be no surprise that many of the coolest places in Denver are cannabis-themed. Known for decades—well before the rest of the country fell into step—for its forward-thinking attitude on all things cannabis, Denver has built an enormous industry around safe, legal cannabis consumption.
The only issue for the discerning tourist isn't finding what to do but finding too many things. In this article, we take a look at unique experiences in Denver.
Take a Tour of the International Church of Cannabis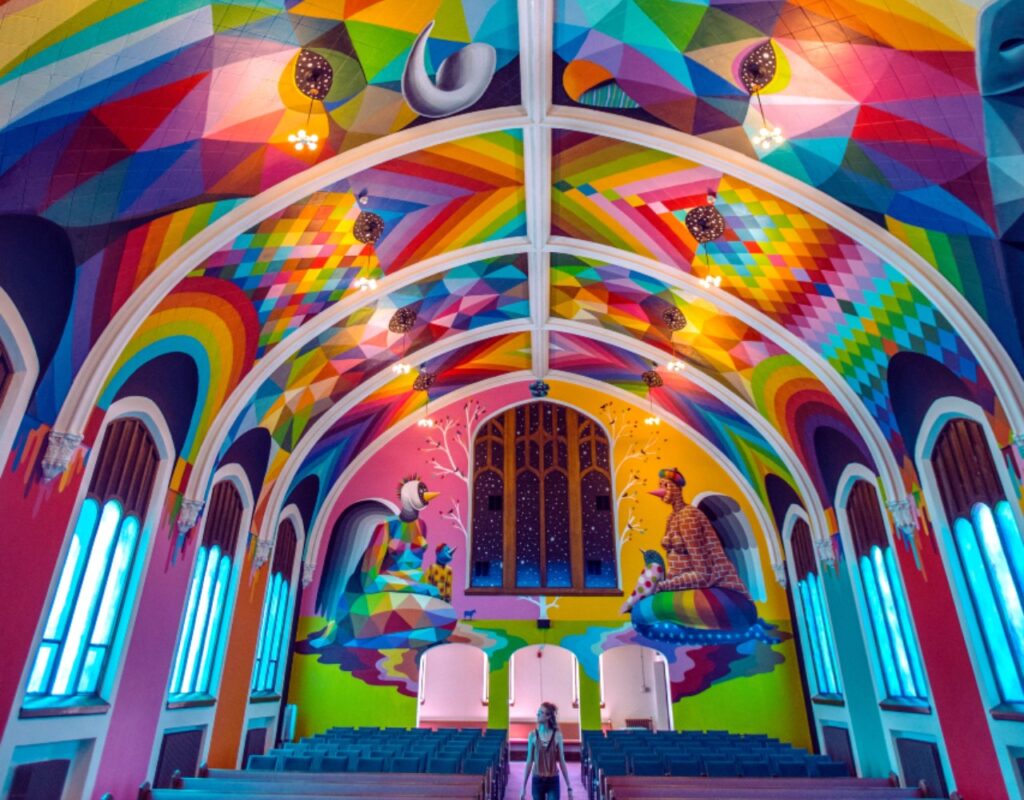 For those on the hunt for unusual things to do in Denver, your first stop could be the International Church of Cannabis. As the name suggests, this building blends traditional theology with cannabis consumption.
There is a little more to it than that. Thanks to Colorado state laws, you can't just light up a spliff in the middle of an ordinary sermon. However, you can attend their services, sit in on one of their guided meditations, learn more about their mission which—no surprise here—involves cannabis-related activism—and much, much more.
For cannabis-infused sermons, inquire about membership. Elevated services, as the congregation calls them, take place every one to two months and can be attended only by invitation.
The International Church of Cannabis is a celebrated tourist spot for people who love art. The building is decked out with floor-to-ceiling murals, so be sure to take a peek at this local cultural institution as you plan your trip. Visit our page to learn more about the church and tours.
Get Your Mind Blown at Meow Wolf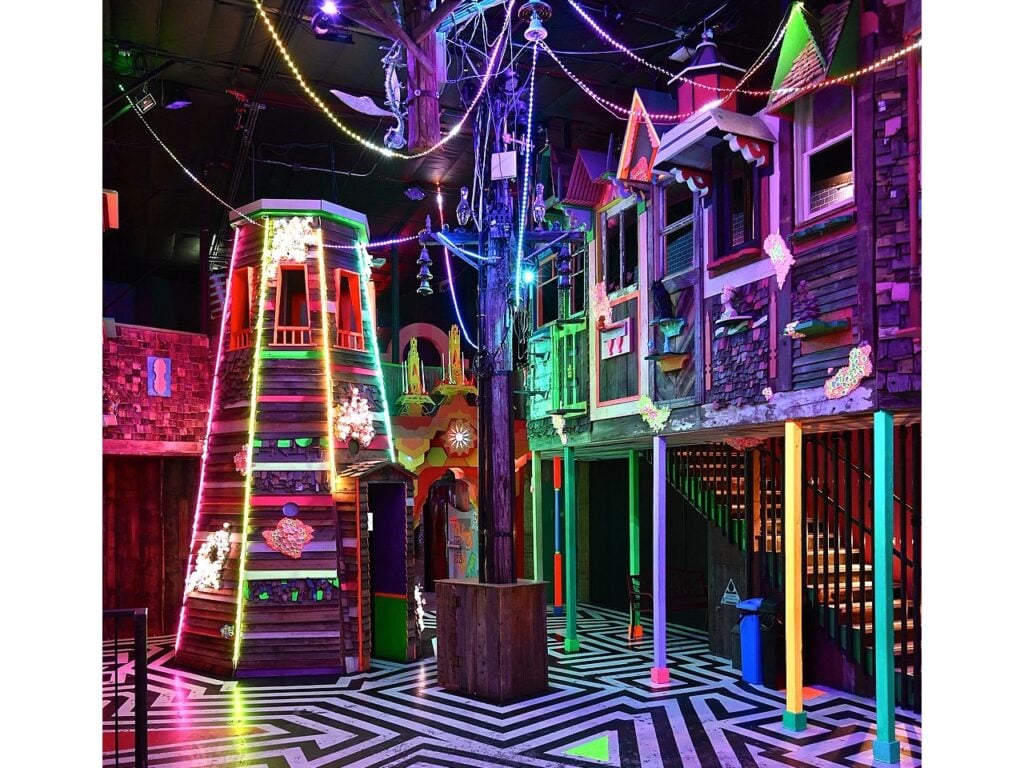 Aside from having a super cool name, Meow Wolf is world-famous for its highly immersive and interactive art exhibits. They are known for creating sculptures that you can literally step into and walk through.
Their current Denver-based display is titled "Convergence" and features a rich science fiction landscape with a decidedly psychedelic bend. The exhibits are not strictly cannabis themed and can be appropriately accessed by family members of every age.
It's a hot ticket item that has been internationally recognized in distinguished publications like Forbes and many others. Tickets can be pricey, but your money buys you an experience that you won't likely come across anywhere else (other Meow Wolf installations notwithstanding, of course).
Visit a Dispensary and Grow House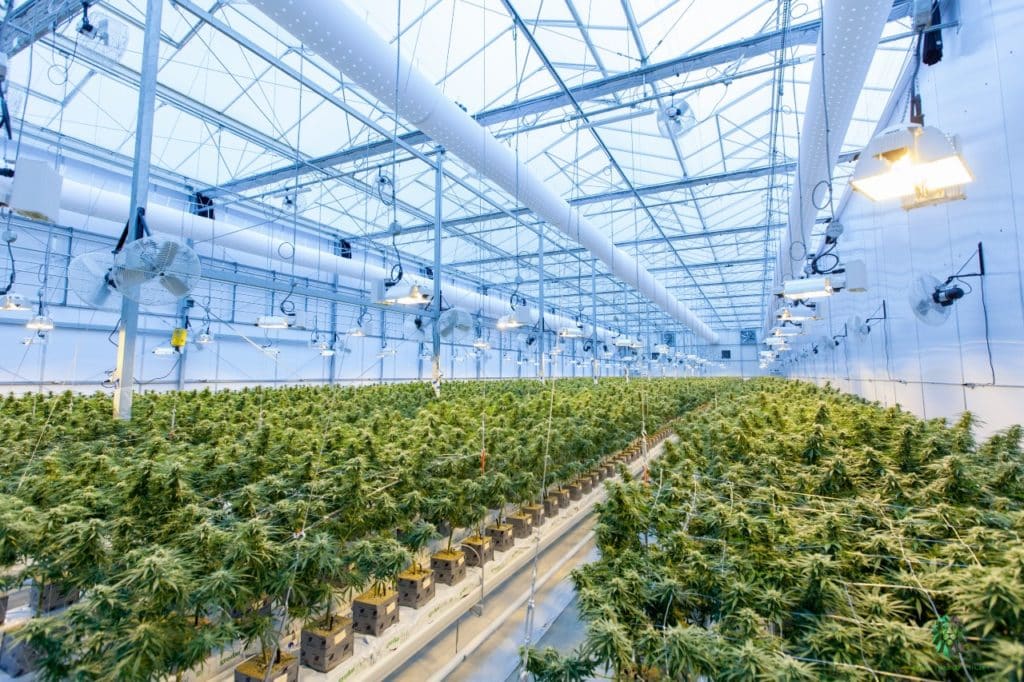 Dispensary and grow house tours are framed in much the same way that winery tours in Southern California are. You get on a bus, or, depending on the tour, even a luxury vehicle, and get driven to various cannabis production facilities.
Depending on the tour you chose, there may be sampling and other exciting opportunities that can only be found in Denver.
While the tour may sound like a party, it can actually be very educational. There is a lot of science that goes into modern cannabis production. The professionals responsible for developing the products that wind up on the shelves need to create highly controlled conditions in order to produce the very specific products that can be found on the shelves of your average dispensary.
Dispensary and grow house tours can happen with large groups of strangers, but can also be arranged on a private basis for those who are willing to pay a little bit more in order to have an exclusive experience with their friends or family.
Go on a Ghost Tour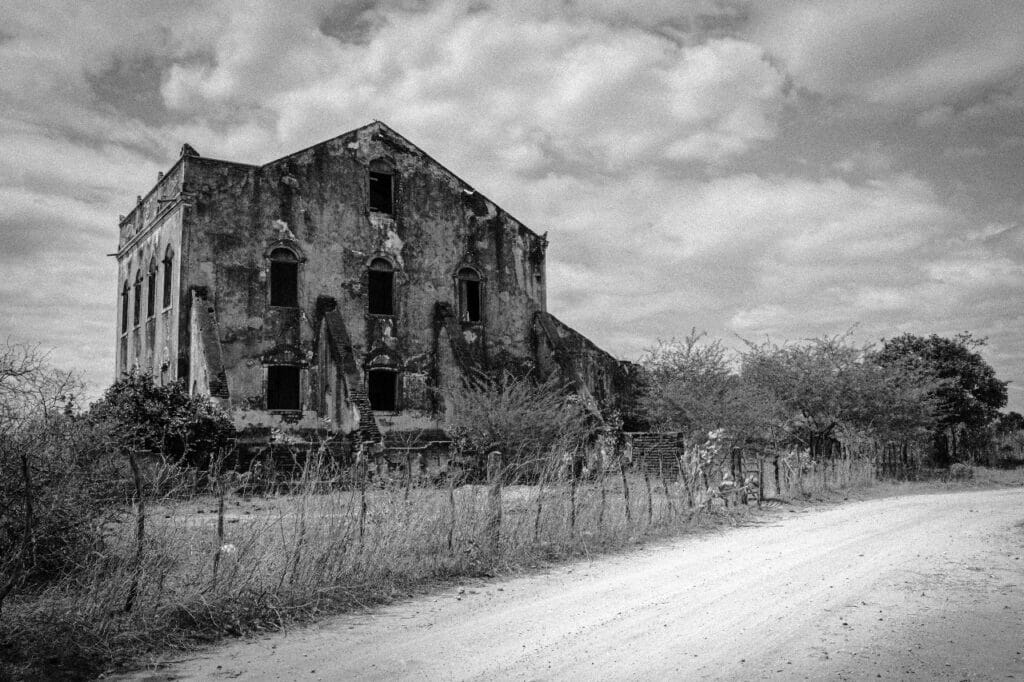 Every city has its ghost stories. You don't need to be a believer to have a little bit of fun learning about Denver's rich and interesting history through the spooky lens that you get with any of its many ghost-themed tours.
Many of these tours are guided on foot, with well-informed guides walking you to each historical location. Others are located on-site or take place in a vehicle. You can even find vampire-related tours if you are willing to stretch your imagination a little bit for an evening of spooky, even if ever so slightly embellished, local history.
Like many of the other events featured on this list, your Denver-based ghost tour can be taken privately, or with larger groups.
Puff Pass & Paint: Like Wine & Painting but with Cannabis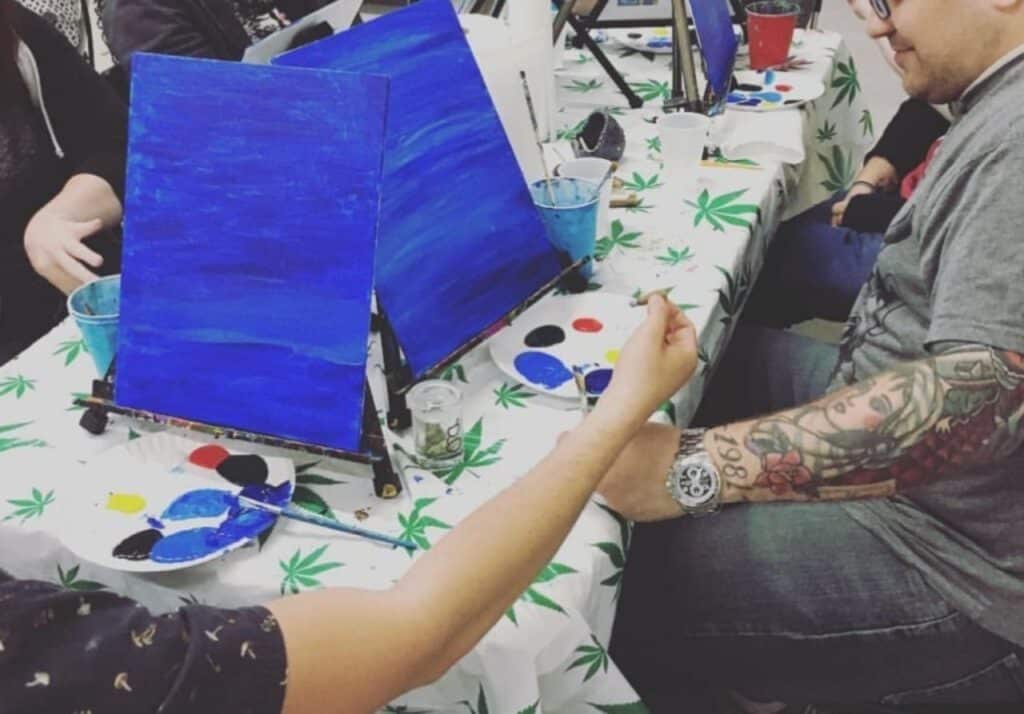 Every city has some version of wine and sips. Events where patrons settle in for the night with a canvas and their favorite bottle of wine to paint with friends and maybe get a little tipsy while they do it.
That may be one way to do it, but Denver is always more than happy to raise the stakes with a little marijuana-infused fun. Puff, Pass, and Paint classes are happy to let you have your wine, but guests are also invited to honor the time-tested artistic tradition of opening up their minds with a little bit of psychoactive support.
They let you imbibe cannabis.
You don't need to have any experience with painting—or, for that matter, marijuana—to enjoy your painting class. A night on the town with chums is a great way to expand your horizons in a safe, judgment-free zone.
Who knows? You might find that you have a knack for painting. And if that doesn't pan out, we are sure you will at least manage the cannabis with distinguished grace.
Puff and painting classes can be taken in large groups, but are also available on a private basis. They are a great way to celebrate a special occasion, or just pursue an activity that you can't readily participate in other parts of the country.
BEYOND Light Show & Meditation 2023
The Beyond Light Show and Meditation is actually one of the activities that you can do at the International Church of Cannabis. It's a particularly good activity for families who are looking for cannabis-adjacent activities. If you want to experience cannabis yourself, but have members of your family who aren't of age, you'll be sure to appreciate this experience.
On the one hand, it has the aesthetic features of the International Church of Cannabis. Psychedelic murals, coupled with a sign reading "International Church of Cannabis," are sure to remind you beyond any shadow of a doubt that you aren't in Kansas anymore.
At the same time, the activity itself is entirely innocuous for guests of all ages. This is, in fact, one of the only activities at the International Church of Cannabis that doesn't have any associated age restrictions.
It's a pretty straightforward experience. Guests buy tickets ahead of time—prices fluctuate but be sure to get yours well in advance as seats do have a way of selling out quickly—and sit down for a guided meditation. A meditation expert walks you through the steps required for meditation. During the event, there is also a noteworthy light show that plays out on the ceiling.
Though the location describes itself as a church, the event is entirely secular in nature, open to people of any faith, or none at all.
Your ticket also buys you access to the rest of the Church building, giving you the opportunity to check out the media room, the arcade, and other features of this unique church that you might not otherwise be able to access.
Mile High Comics Megastore
Just how iconic is Mile High Comics Megastore? It has its own Wikipedia page. For comic book stores, that's strong evidence of their cultural significance. The product of humble beginnings, Mile High Comics was opened in Boulder Colorado by Chuck Rozanski, an enthusiast with $800 in his pocket, and a personal collection of 10,000 comic books that he was willing to offer up as merchandise.
As origin stories go, no one could have anticipated the meteoric rise that the store has experienced in the almost fifty years since it first opened its doors. The shop once had as many as eight stores in the Colorado area, but after a recent closure, all that remains is its Denver location.
You don't even need to be a comic fan to see the appeal of a literal warehouse of pop culture memorabilia. In the age of Amazon and eCommerce, isn't there an innate appeal to visiting a brick-and-mortar location that is not only surviving but thriving?
Of course, if you are a comic book fan, this will be a true can't miss. In addition to having an enormous selection that a person could easily spend hours browsing through, the store is well known for routinely getting its hands on highly sought-after chase items. Rare books and toys that you probably aren't going to find anywhere else. Stop in to enjoy the cool atmosphere and fill out your collection a little in the process.
Marijuana Mansion
Originally known as the "Cressel Mansion," this historic site first went up around the close of the nineteenth century. Intended as a residence for a prominent local businessman in the manufacturing district, the Marijuana Mansion served in this capacity for years before finally being rendered a historical landmark in 1975.
For marijuana enthusiasts, the significance of this building is more than just the rich man that built it and the architectural significance behind the building. It was the sight of the Amendment 64 signing, an article of the Colorado State Constitution that formally cemented the legalization of cannabis at the recreational level.
The mansion is now filled with unique art and unique architectural features with a keen tendency to emphasize the psychedelic past times so often cherished in the Denver area.
So, you get your history, you get your cannabis, and you get….ghosts? That's right! The marijuana mansion is also a frequent feature on many local ghost tours, making it an excellent way to check a few items off your Denver bucket list at the same time.
Enchanted Hart Haus
Speaking of houses, lovers of unique architecture should make a point of getting to the Enchanted Hart Haus. While the Marijuana Mansion is known for its combination of classic architecture and deep cannabis history, the Enchanted Hart Haus is known for looking like something you might come across in Middle Earth.
The house is wrapped in mosaic tile and loaded up with glass sculptures and other unique artistic features that make the house stand out in the otherwise ordinary neighborhood in which it is located.
The home is the private residence and canvas of Steve Heartbauer, a folk artist who has been working on the design for the last ten years. And though the remarkable splash of color and beauty that is his home routinely attracts tourists, Heartbauer estimates that he is only halfway done with all of the installations he has planned for the work of art he calls home.
Come see it on your next trip to Denver. As an ever-evolving canvas, it's something that will be well worth visiting on all of your return trips as well.
Gates Planetarium
Of course, Denver isn't all about cannabis. There are many enriching experiences that can be enjoyed without the use of cannabis at all—though of course imbibing before you go can always be done at your own discretion.
The Gates Planetarium is a viewing area that opens up the universe, allowing you to take in constellations, and learn more about the wider universe that is all around us. The planetarium features many different educational options, with their show list changing regularly to ensure that there is always something fresh to see.
And of course, this is a particularly appropriate attraction to take the kids to. No age limits are required. Go in for some family-friendly fun, and enjoy learning some things in the process.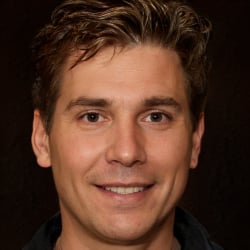 Latest posts by Austa Anderson
(see all)