First Domestic Certified Hemp Seeds Issued by Colorado Department of Agriculture
Saturday September 24, 2016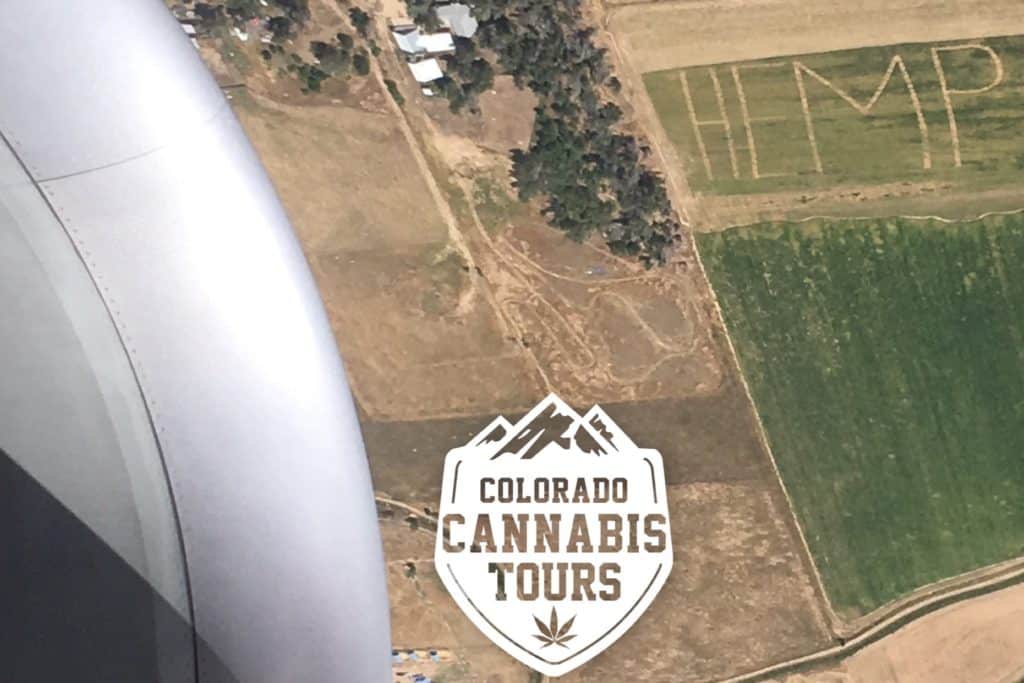 The new, certified hemp seeds yield crops consistently low enough in THC to qualify as "hemp" instead of "marijuana."
Obtaining consistent hemp seeds for cultivation in the U.S. is largely a gamble. Due to the underdevelopment of viable federal hemp farming programs, large-scale hemp seed trade has been vastly unreliable. Regulations and scarcity create cost-prohibitive seed prices that reach over a dollar, per seed. More affordable imported seeds are often detained at the border. If a seed harvest yields plants containing too much THC, over the 0.3% limit, even a little bit, the crop must be burned and eliminated in order to comply with federal hemp farming regulations.
After years of research, the Colorado Department of Agriculture (CDA) has successfully developed certified hemp seeds; a line of cannabis sativa genetics that consistently yield crops containing less than 0.3% THC. While the CDA isn't selling the new seeds to domestic farmers across the U.S. just yet, the prospect of having a domestic certified hemp seed source is hugely significant.
A Brief History of Hemp
Hemp is essentially the non-psychoactive species of cannabis — one of the earliest farmed plants known to humankind. It's been cultivated by various civilizations for over 12,000 years. Known as an extremely high yielding cash crop, even more so than corn, over 25,000 uses for hemp and its derivative products have been recorded. Rope and fabric production, paper production, clean oil production, beauty products, even a nutritious food source providing healthy essential fatty acids, hemp is an incredibly versatile crop. The potential economy for hemp farming and manufacturing is staggering.
Revered by many, including the federal government, licensed legal hemp farming in the U.S. occurred well into the 1900s. Numerous U.S. presidents, from George Washington to Calvin Coolidge, advocated its use and production. In fact, U.S. currency was made with hemp. The early ten dollar bill was not only printed on hemp, the imagery on back depicted farmers plowing it.
Eventually, the U.S. industrial hemp industry was killed by the invention and availability of cheap synthetic fibers, like nylon and polyester. By the 1950s, most hemp farmers had lost their contracts and hemp production in the U.S. came to a halt.
In 1970, under the U.S. Controlled Substances Act, hemp production in the United States was snuffed even further. Due to its relation to "marijuana," or psychoactive THC-containing cannabis, the sale of industrial hemp seed across state lines and country boundaries became illegal.
The Reintroduction of Hemp Cultivation
In more recent years, numerous state governments began legalizing hemp cultivation at the state-level, allowing state-licensed farmers to harvest crops. In 2013, approximately one year before legalizing recreational adult-use of psychoactive cannabis, the state of Colorado legalized hemp farming. Farmers subsequently cultivated several acres of hemp in the state, harvesting one of the first domestic hemp crops in more than 50 years. Congress subsequently passed the Agricultural Act of 2014 the following year, which included provisions for encouraging colleges and state agencies to grow and conduct research on hemp in states where hemp is legal. Now, states in more than half the country have hemp farming provisions. Once again, farmers across the U.S. are beginning to harvest sizeable crops.
Currently, there are roughly 100 licensed hemp farmers in the U.S. and 150 hemp processors. Estimates say that more than 6,000 acres of licensed hemp were grown across the U.S. in 2015. Compare that with 90,000 acres across the lesser populated U.S. neighbor Canada during the same period, where hemp production has been legal since 1998; and you'll see there's a long way to go.
The New Hemp Economy
Last year, estimated annual sales of hemp products in the U.S. were around $580 million, and hemp seeds were a major driver of that growth. Congress' 2014 Agricultural Act cleared a path for the recent development of Colorado's Department of Agriculture certified seeds. And Colorado's certified seeds will provide a foundation on which their farmers can grow. As more legal hemp states follow suit, hemp business will soon expand across the U.S.
Yet, burgeoning hemp businesses face difficulties expanding where others do not. Resistance from federal agencies like the DEA, along with strict federal banking regulations for cannabis, deter hemp businesses from accessing traditional business support, like insurance and loans. Even most traditional advertising venues, like print newspaper, billboards, radio and TV spots, and the latest social media services, often refuse to distinguish between hemp and psychoactive forms of cannabis.
Colorado's state certified hemp seeds are a key step in legitimizing hemp production in the eyes of the U.S. population. As demand for hemp and its derivatives increase, and federal licensing restrictions loosen, an entire domestic hemp economy will emerge. The trading of hemp on the commodities market, a market so large it dwarfs the U.S. stock exchange, will place hemp alongside corn, soybeans, and precious metals like gold. As more states legalize medical and recreational cannabis and a growing national interest in sustainable foods, fuel and wearables expands, a new hemp economy is inevitable.


Latest posts by Zoe Wilder
(see all)