Thump Coffee Brings the Heat to Denver's Coffee Scene
Tuesday August 30, 2016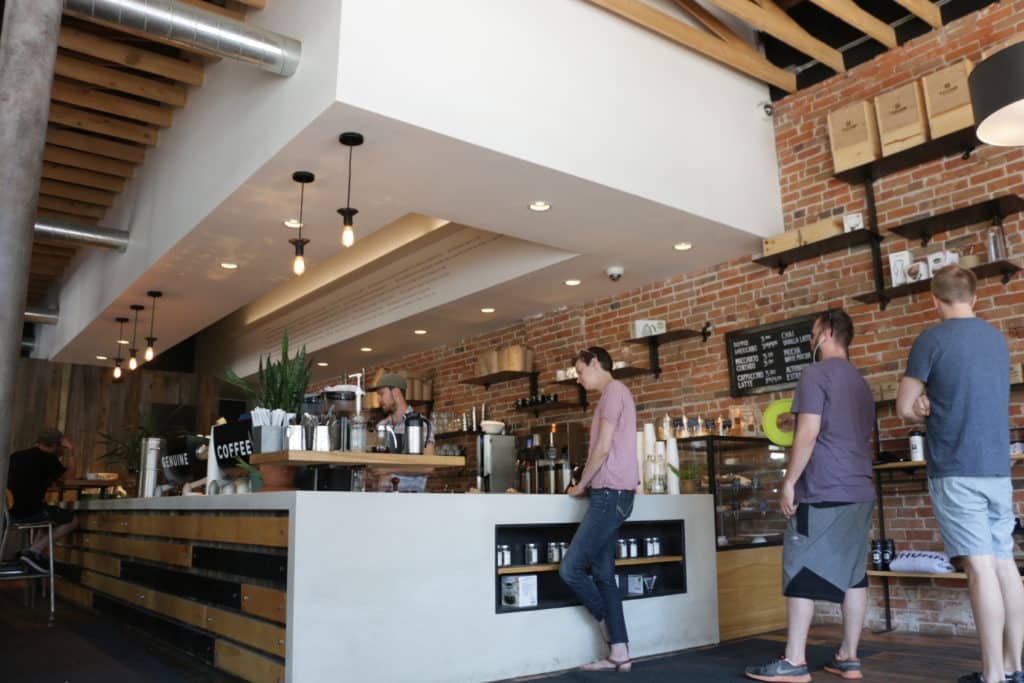 Thump is very sharp. It was recommended to me as "the best" coffee shop in Denver. So far, I agree.
On the website they boast that "the first question asked of every employee is "Do you think a cup of coffee can change someone's life?"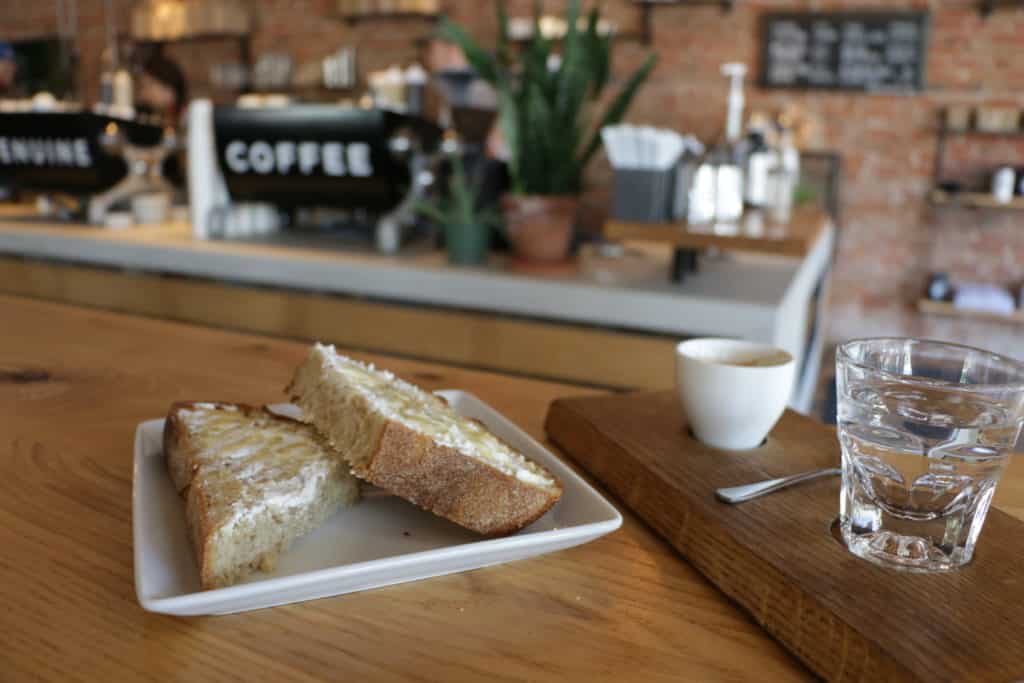 Thump is undeniably good coffee at not too inflated a price. So even just for a black drip, Thump is there for you.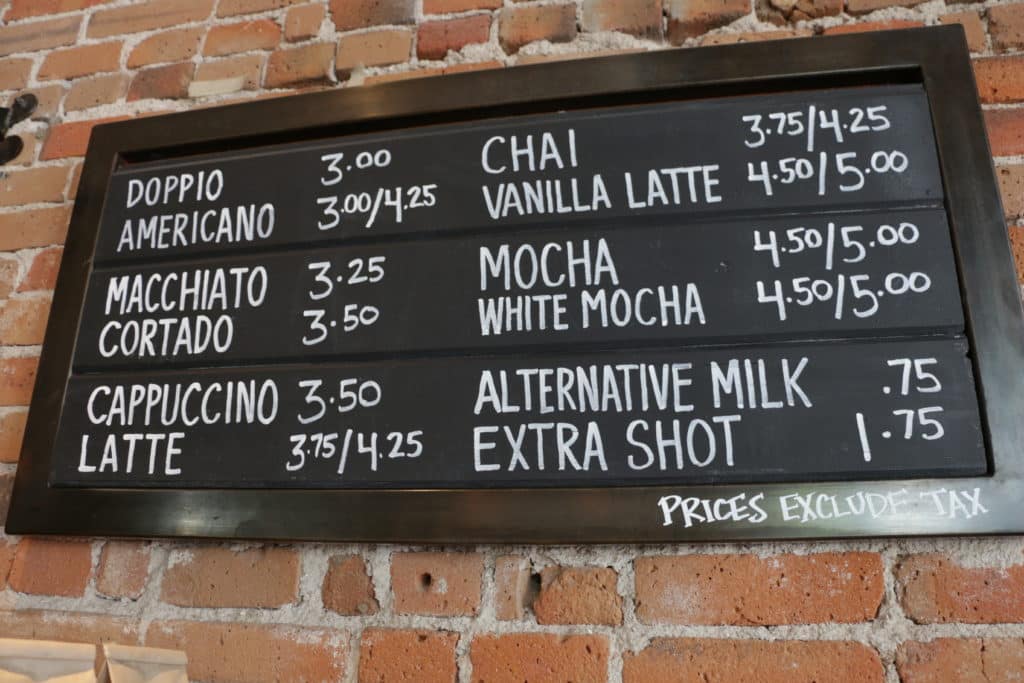 The twist ? Why is it different ? Beer on tap and a menu that surpasses the usual baked goods display case.  The coffee is roasted in Bend, Oregon at their flagship store and roast headquarters.
Aesthetically, it's not so different than a lot of modern, craft based coffee shops. It's more that everything Thump does, it does right.
A large charcoal grey back wall, wood everywhere, exposed brick. BEAUTIFUL espresso machines. The occasional green plant and gorgeously fitted seating.
Built in Seattle, the slayer espresso machines have wooden handled actuators and a needle valve pre-infusion system. This system doesn't mean a lot, but it did to my espresso.
WORK IT
Three long shared tables at Thump make it more efficient than most co-working spaces. The busy people sit there and it works.
Even on a Sunday, people seemed to actually be getting their work done. An accomplishment for working in a popular coffee shop on a weekend.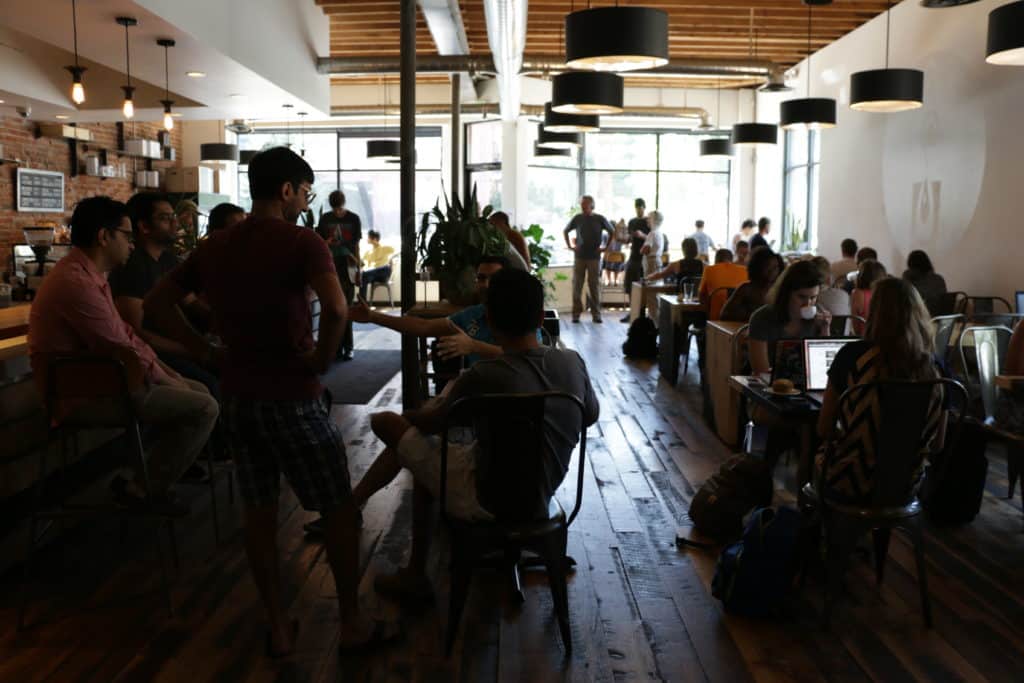 There is a nice raised bar along the street facing window for those who want to feel like they are still 'outside,' while working.
BOOZE + NEWSPAPERS
Although Thump seems to be maximized for working, there are great social places. Bar seating lines the main action, where you can sip on your espresso or beer on tap.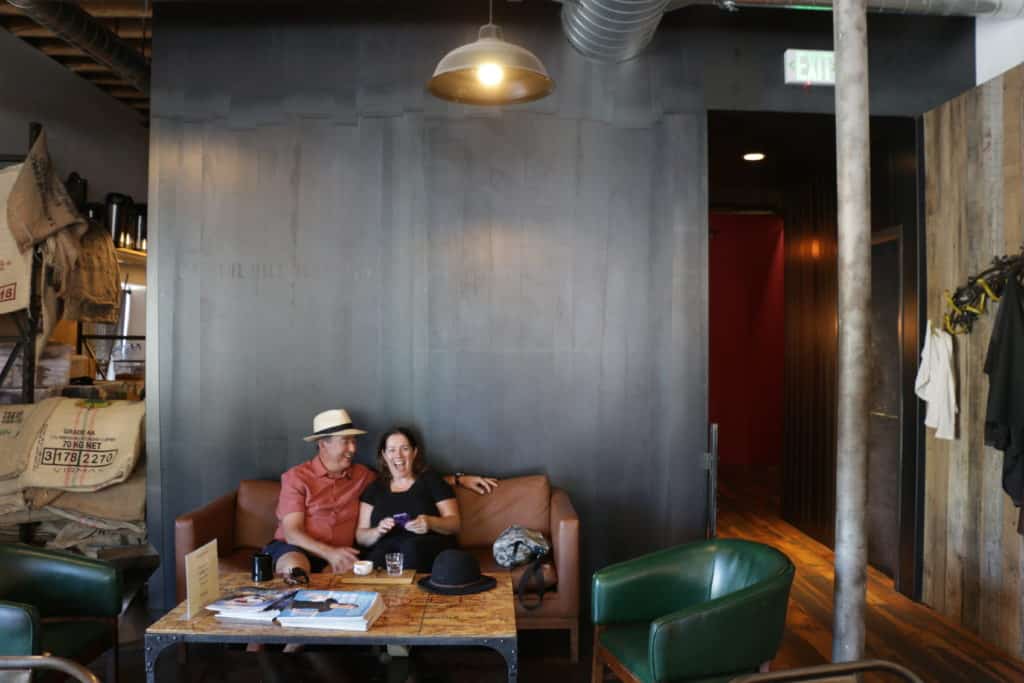 It's Denver, so of course there are a few carefully selected beers on tap and a beer flight for $6. Or the Blood Orange Mimosa and some other impressively delicious sound cocktails and kombuchas.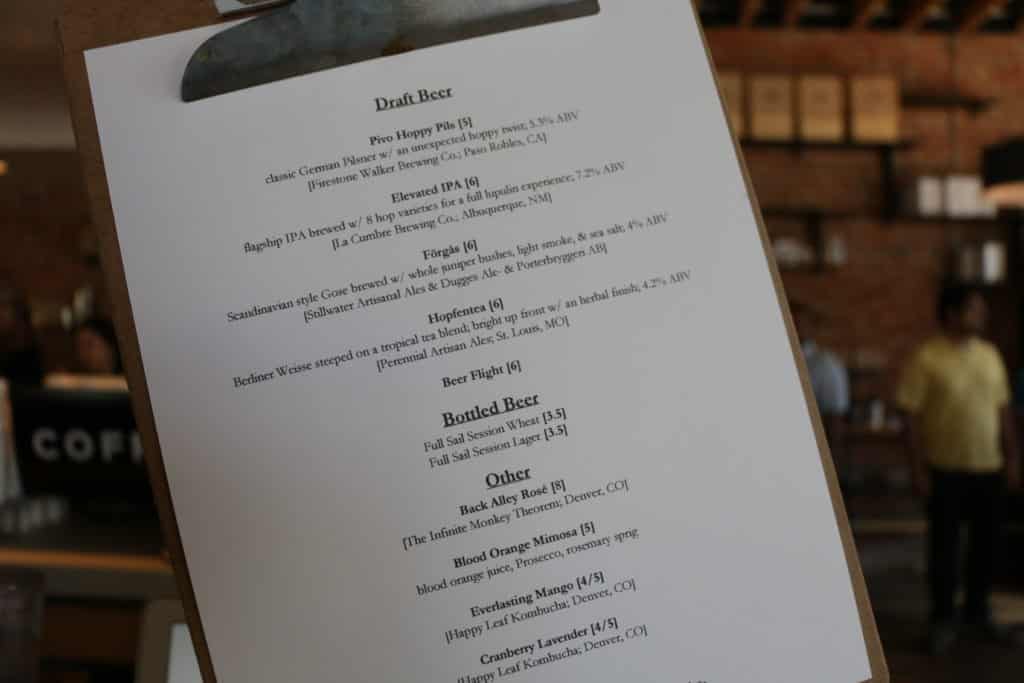 Couples seem to gravitate to the back couch and magazine area.
THE FOOD
The toasts are a nice trick for a coffee shop. Simple without requiring much of a kitchen. I tried the Chevre + Honey ($6.00). A classic with a doppio on the side (their double espresso $3.00). Delicious, but the spreads are light.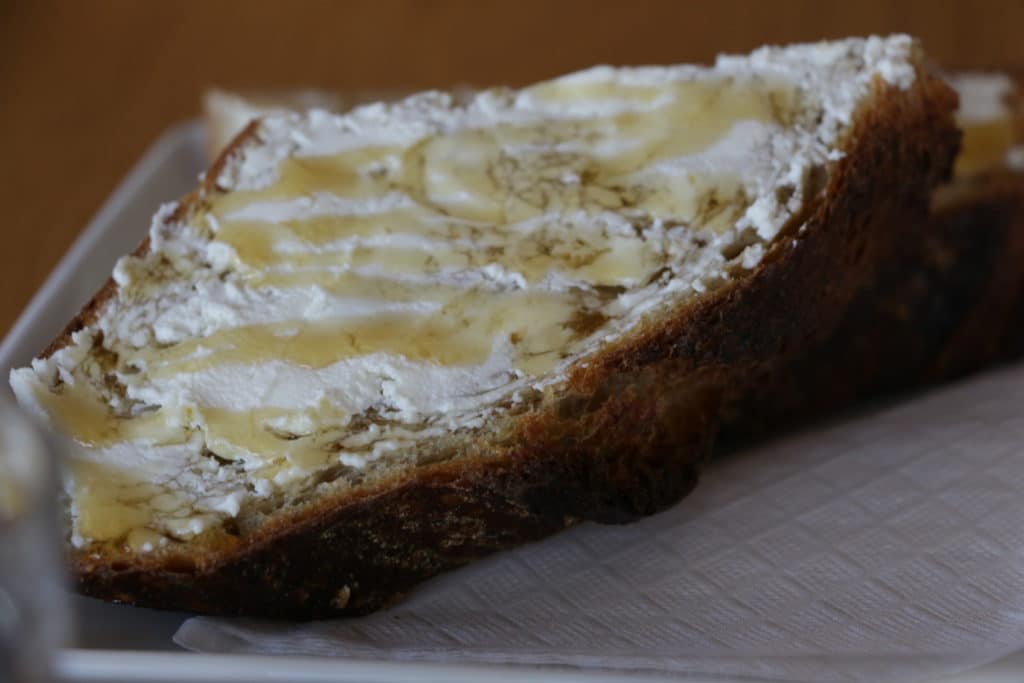 I was recommended the :
butter, fig jam, prosciutto, pecorino cheese toast ($7)
cream cheese, avocado, dill, sesame seeds ($7)
There's also the more substantial sounding:
poached egg salad with pea shoots, avocado, radish, whole grain mustard & toast ($8)
or more exciting:
Semifreddo affogato: apricot & lemon zest frozen custard served w/ double shot of espresso ($5).
OVERALL 
I give Thump two very enthusiast thumbs up.
Did my espresso change my life ? I'm not sure. But I was very impressed with the taste, color and pull of the shot and my day will definitely be more caffeinated.
For Baristas and coffee shop lovers, you know who you are, Thump should definitely be on your list. It's a good first stop and from there the baristas can surely point you in any other Denver coffee directions you need.
Next coffee stop ?
Lula Rose General Store.
A Former thump employee started in Madison & Colfax across from the blue bird theatre.
THUMP LOCATION: CAPITOL HILL
1201 EAST 13TH AVE.
DENVER, CO 80218
720.456.6648
M-F : 6 A-8 P
SA-SU : 7 A-8 P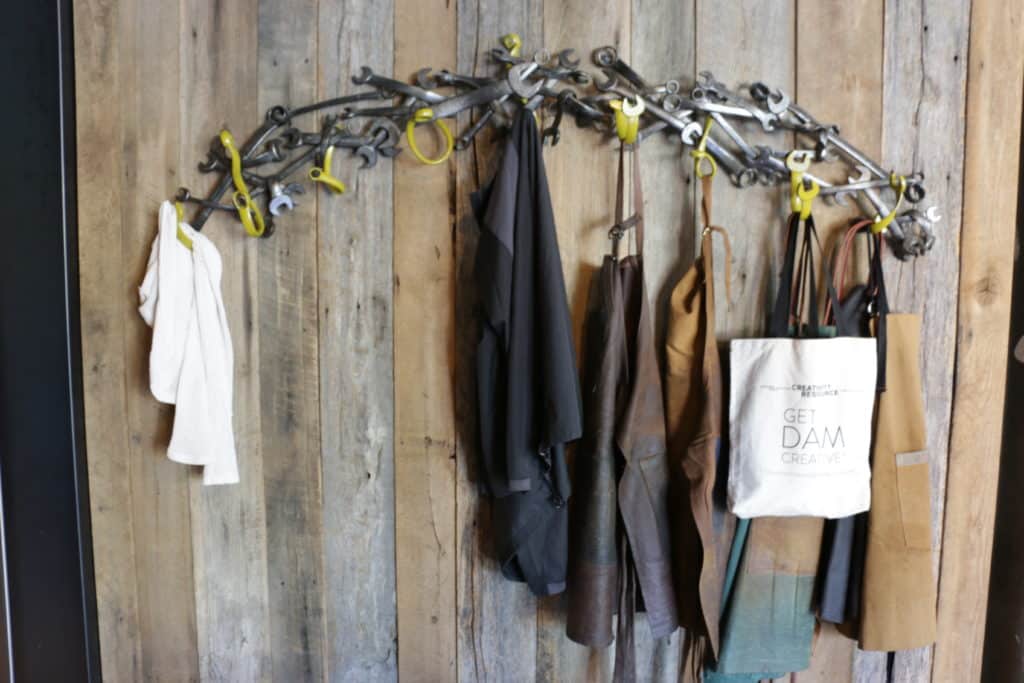 Latest posts by Whitney Moore
(see all)